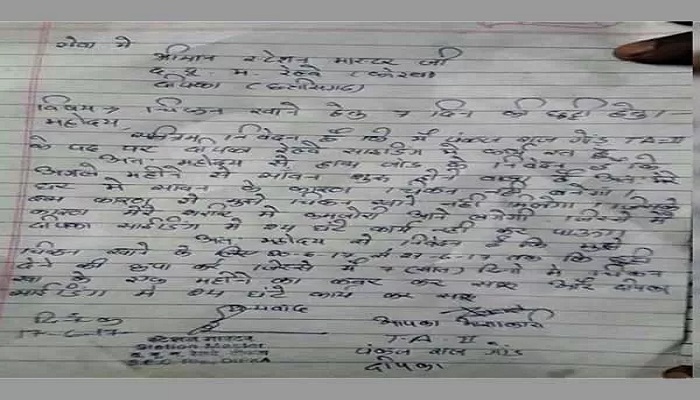 A railway employee posted in Bilaspur district of Chattisgarh has applied for a week's leave only to eat chicken. A single-page leave letter addressed to the station master of Deepka is going viral on social media for its contents.
Pankaj Raj, a TA-2 employee at the station, has requested a week's leave to eat enough chicken before 'Shravan' begins.
"Since Shravan is to begin soon, I will not be able to touch non-veg for the entire month. Grant me one week's leave from June 20 to 27 so that I can eat enough chicken to build energy to work," the letter says.
What makes the letter weirder is the official stamp of the station master at the bottom. Pankaj who works as a porter at the station has now become popular. Thanks to his leave letter for that !
Many practising Hindus refrain from consuming non-vegetarian food in the month of Shravan that falls in monsoon every year.
Pankaj wanted to build up enough energy for the physically strenuous work that he does at the station. In his letter, he mentioned that he would eat chicken all seven days of his leave to ensure that he gains enough strength to work for the next one month.