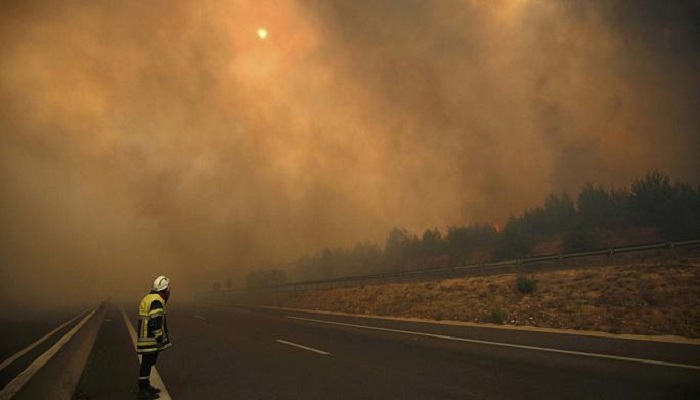 Firefighters evacuated thousands of campers and local residents after a wildfire broke out on France's tourist-thronged Riviera coast overnight.
The blaze was the latest of several wind-whipped fires that are ravaging forest and scrubland on the hills and slopes that spill into the Mediterranean sea between the Marseilles and the city of Nice in the south-eastern corner of France.
Not far west of the yacht-filled marinas of Saint-Tropez resort, 10,000 people were evacuated – 3,000 of them from campsites – as a fast-encroaching fire ripped through the hills of La Lodes les Manures, the Lavabo and Bromes.
"A fast-spreading fire broke out at 22:50 (2050 GMT), burning up about 800 hectares of land," the local government prefect's office said in a statement.
Hundreds of firefighters fought the blaze with planes and helicopters dropping tonnes of water on the tinder box hills where fires regularly break out in the summer time, often as a result of a carelessly discarded cigarette butt.
Thousands of hectares of land have been devastated by flames since the start of the week, although Tuesday night's evacuation was far larger than other more minor ones where dozens of people and horses were moved to safety from fast-encroaching infernos.
High winds risked whipping up more fires, said the prefect's office of the Vary region, where most of the blazes are located.
So far there have been no deaths reported in the summertime wildfires, unlike in other countries such as Portugal where they have killed dozens.