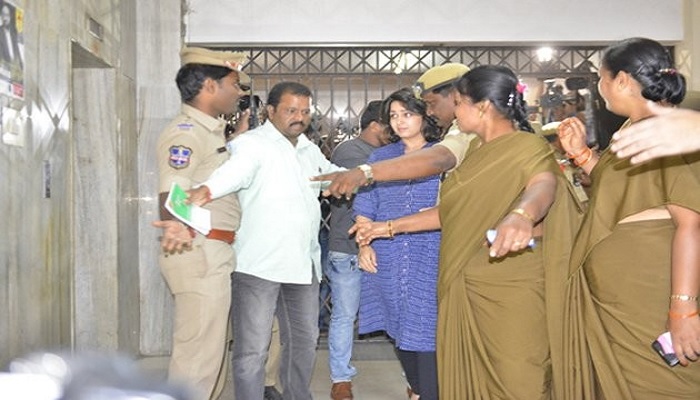 Actress Charmme Kaur, who was interrogated by the SIT in drug racket yesterday, has declined to give her consent for collecting the samples of her blood, hair and nail.
Charmme Kaur, whose real name is Surdeep Kaur, appeared before the officials of the excise department yesterday morning. The SIT started interrogating the actress at 10.30 am and the questioning lasted till 5 pm with a lunch break. Later in the evening, she was seen walking out happily as she waved at the people gathered in front of Abkari Bhavan. However, she refused to comment on her interrogation.
It is reported that Charmme Kaur was questioned on her alleged links with kingpin Calvin Mascrenhas. The actress was asked about her involvement in the drug abuse case. The SIT team asked her consent for collecting the samples of her body fluids, hair and nail, but she declined to give the same.
Charmme Kaur is one of the 12 people from the Telugu film industry, who have come under the scanner of the excise department, which is investigating the drug abuse in Telangana.
The actress had recently filed a petition against certain practices during the SIT interrogation. The Hyderabad High Court approved most of her demands, but rejected her plea to permit her lawyer to be present at the questioning.
As per the directions of the court, the SIT team headed by K Pavan Kumar, Superintendent of Prohibition and Excise, also included three women. The court had also directed the SIT not to collect samples of the blood, hair and nail without Charmme's consent.