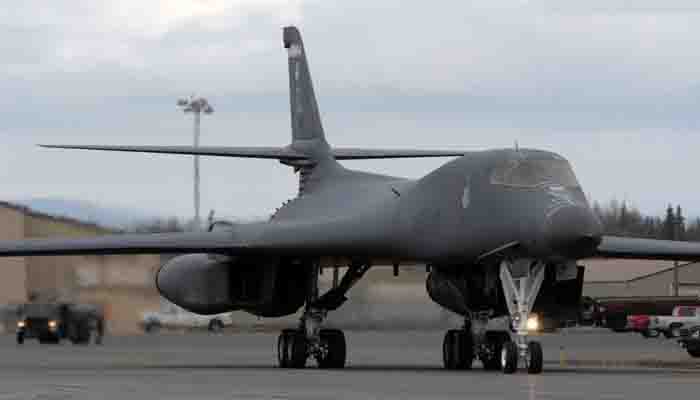 Two U.S. Air Force B-1B bombers have flown today over the Korean peninsula in direct response to recent North Korean missile tests, the U.S. Air Force said in a statement.
North Korea has said it conducted another successful test of an intercontinental ballistic missile (ICBM) on Friday that proved its ability to strike America's mainland, drawing a sharp warning from U.S. President Donald Trump.
The B-1B flight, conducted on Saturday, was in direct response to the missile test and the previous July 3 launch of the "Hwansong-14" rocket, the U.S. statement said.