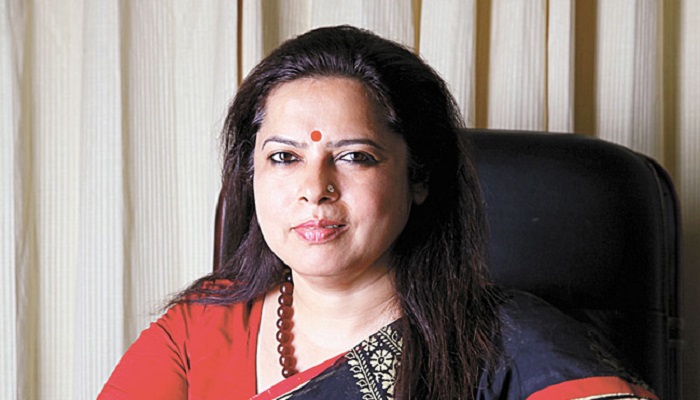 From God's own country, Kerala has transformed into "God's forsaken country", BJP lawmaker Meenakshi Lekhi said in the Lok Sabha today, slamming the Left Democratic Front (LDF) government in the state for "failing" to contain the killing of RSS and BJP workers.
Raising the issue during Zero Hour, Ms Lekhi alleged that the political opponents were being killed in "Talibani style" in the state and even workers of Congress, CPI and Muslim League have been targetted.
Another BJP lawmaker Prahlad Joshi said 17 BJP and RSS workers have been killed in Kerala in the last 17 months and demanded an investigation into the deaths by either the CBI or the National Investigation Agency (NIA). Mr Joshi alleged that "terrorists" were involved in the killings.
Comments by Mr Joshi and Ms Lekhi drew sharp reaction from the lawmakers of the Left parties who countered them vociferously.
Ms Lekhi, the BJP lawmaker from New Delhi constituency, said "the God's own country has transformed into God's forsaken country." She also read out names of 14 BJP and RSS workers who were killed in Kerala in the last few months and wondered whether anyone in the House knew their names.
"People will immediately connect if someone talks about about Pehlu Khan or Akhlaq. But nobody knows about the people killed in Kerala," Ms Lekhi said.
In a hard-hitting attack on the Left Democratic Front government, she also alleged that seven children from the families of RSS and BJP workers were targeted. "One Rajesh had received 80 wounds. His hands were chopped off. People are being killed in a Talibani style. A total of 40 Congress workers were also killed in Kannur," she claimed.
He said the native place of Rohith Vemula had witnessed 50 incidents of attacks on women. Mr Vemula's death in January last year had triggered a nationwide outrage. Ms Lekhi wondered why the Congress was maintaining silence over killing of their workers.
Mr Joshi alleged that maximum murders had taken place in the area from where Chief Minister Pinarayi Vijayan comes from.
Talking about communist rule in various parts of the world, he claimed that "more than one million people were killed" during the period.