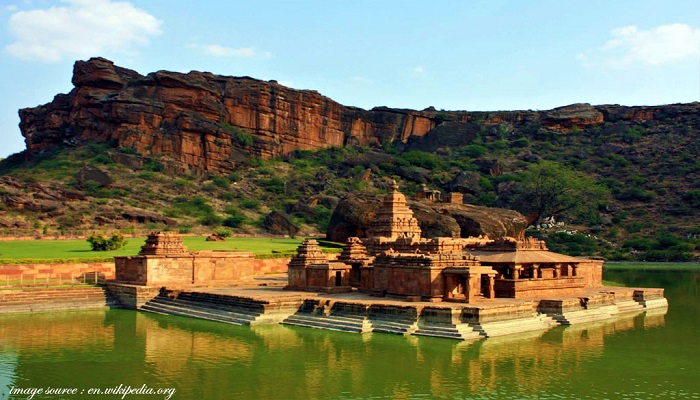 Karnataka, in south India, has a lot to offer. Unfortunately though, travel to Karnataka is often overlooked in favor of surrounding Goa, Kerala, and Tamil Nadu. Those who do visit the top tourist places in Karnataka will be rewarded with a memorable mix of nature, history, beach, and spirituality.
1.Bangalore

Bangalore, the capital of Karnataka, is a contemporary, fast growing, and prosperous place that's home to India's IT industry. It's full of young professionals and has a vibrant, cosmopolitan air about it.
Although it's not really a must-visit city in India, many people love Bangalore because it's full of greenery, interesting buildings and temples.
2.Hampi

One of India's top historical destinations, the laid back village of Hampi was once the last capital of Vijayanagar, one of the greatest Hindu empires in India's history. It has some extremely captivating ruins, intriguingly intermingled with large boulders that rear up all over the landscape.
The ruins, which date back to the 14th century, stretch for just over 25 kilometers (10 miles) and comprise more than 500 monuments. An incredible energy can be felt at this ancient place.
3.Badami, Aihole and Pattadakal

When visiting Hampi, it's worth taking a side trip to the heritage sites of Badami (formerly Vatapi), Aihole and Pattadakal. The Chalukya empire ruled there between the 4th to 8th centuries, and they're rich in monuments, temples, and ruins from that era.
The renowned Chalukya style of architecture originated in Aihole and the village is filled with around 125 stone temples, which unfortunately don't get the attention they deserve. Badami is one of the top places to see caves in India, with four sets of magnificent ancient rock-cut cave temples (read reviews here). Pattadakal is smaller, with only one temple complex — it's impressive though!  Do be aware that hotels are scarce, with only a few decent ones to be found in Badami.
4.Chitradurga Fort

The well-maintained ruins of sprawling Chitradurga Fort are a hidden, lesser-known gem in the heart of the Deccan Plateau northwest of Bangalore, on the way to Hampi. Much of the fort was built by the Palegar Nayakas between the 15th and 18th centuries. It was later expanded by Hyder Ali, who defeated the Nayakas.
The fort is the largest in Karnataka, and its rocky landscape on a granite hill is peppered with boulders and valleys. Notable features include seven circular walls, 19 gateways, 35 secret entrances, four invisible passages, 2,000 watchtowers, 18 temples in the upper fort, and a huge temple in the lower fort.
5.Gokarna
Gokarna is a small and remote holy town in northern Karnataka, with some of India's best beaches. It draws both pious pilgrims and hedonistic holiday makers with equal enthusiasm.
Go there to get a feel for what Goa was like in its heyday, although time is limited as developers are already seeing the potential of this area. It's possible to learn how to surf in Gokarna. Catch a wave!
6.Mysore

Mysore has an impressive royal heritage, with the city's main tourist attraction being the imposing Mysore Palace. There are many other interesting buildings, palaces, and temples to see.
Its zoo is one of the best in India. Mysore is also an excellent place to shop for sandalwood, and study Ashtanga yoga. The 10 day Mysore Dasara Festival is an added attraction.
7.Coorg

The Kodagu region, often referred to as Coorg (the English version of its name), is an extremely picturesque and alluring mountainous area in southern Karnataka, not far from Bangalore and Mysore.
The area is renowned for its plentiful coffee estates and stunning scenic beauty. The highlight of a visit to Coorg is undoubtedly a stay amid the coffee plantations. The magnificent Golden Temple, one of the top Buddhist monasteries in India, is not to be missed as well.
8.Nagahole National Park

Karnataka's Nagarhole National Park is one of the top national parks in India, and is an excellent palace to see elephants close up in their natural habitat. It's not unusual to see herds of elephants on the river bank.
The park is a place of unspoiled wilderness, with serene forest, bubbling streams, and a tranquil lake. Nagarhole can be explored by jeep safari. Many people go trekking in the area too.
9.Chikmagalur

A destination that's very popular with domestic tourists, Chikmagalur is a part of the Western Ghat mountains in southwest Karnataka's coffee district. Trekkers flock there to scale Mullayanagiri peak (read reviews here), one of the highest in the state.
Thrillophilia offers a two day trekking trip departing from Bangalore. The region's diverse array of attractions also includes waterfalls, wildlife sanctuaries, temples, and homestays.
10.Belur

Around 25 kilometers southeast of Chikmagalur on the banks of Yagachi River, historic Belur has many glorious temples belonging to the Hoysala Empire, which had its capital there. These temples are the best examples of Hoysala architecture, with the highlight being their intricate carvings.
The main temple, constructed to commemorate the victory of the Hoysalas over the Cholas, took 103 years to build (read reviews here). Belur was attacked by the Mughals in the 14th century, beginning the downfall of Hoysala rule and relocation of their capital to Halebidu.