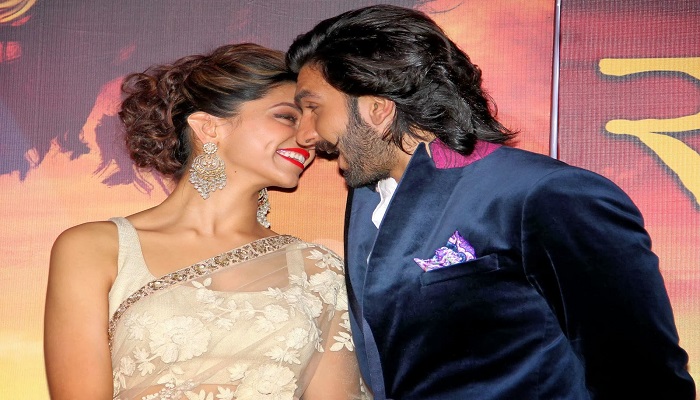 Padmavati, the Opus of Sanjay Leela Bhansali is surrounded by controversy. Again. At a time when all efforts are being made to shoot Sanjay Leela Bhansali's historical opus Padmavati in strict secrecy and with utter discretion, a viral picture of Deepika Padukone and Ranveer Singh sharing a kiss has gone viral.
Despite Sanjay had briefed Ranveer and Deepika to be discreet and careful during the shoot of the movie. A source close to the development revealed that even though he does not care about the fact that Ranveer and Deepika are dating in real life, he didn't want pictures of the couple to come out as that could harm his movie. As Deepika and Ranveer will not be sharing a single frame together on screen.
The wounds are yet to heal from the attack from a Rajput organization that the team suffered in January in Jaipur. 
The Padmavati team was attacked yet again in March, while shooting in Kolhapur. In both cases, the damage to the film's movable property, and more crucially to the crew's morale, was indescribable. 
The picture of Ranveer and Deepika kissing going viral has deeply upset Sanjay. This PDA, say sources, is the last thing the film needs. 
"At a time when the film's anxious producers, Viacom 18 Motion Picture, and director Sanjay want to ensure those protesting against the film that the two have no scenes together, a picture of them getting cozy in public is eminently avoidable, to say the least," says a source. 
Padmavati also stars Shahid Kapoor and is slated to release on November 17, 2017. Deepika plays the titular character of Rani Padmini and her husband Raja Rawal Ratan Singh is portrayed by Shahid. Ranveer, on the other hand, will be the main antagonist Alauddin Khilji who is obsessed with Rani Padmini.