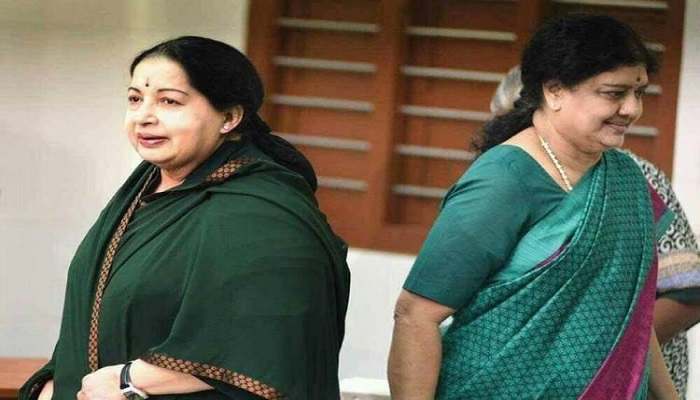 Tamil Nadu's former Chief Minister Jayalalithaa' s residence underwent a raid. Let's take a look at the details.
In a crackdown against VK Sasikala and her relatives, the Income Tax Department late on Friday carried out raids at their properties in Chennai's Poes Garden.
The raids, which began amid heavy security in the area, were carried out in the office block of the 'Veda Nilayam' or Poes Garden – the residence of late Tamil Nadu chief minister J Jayalalithaa.
I-T officials said the search operation was conducted after receiving inputs.
A room used by jailed and deposed AIADMK leader Sasikala was also searched.
"We have not searched the entire Poes Garden premises. Our team went at 9.00 pm and only Poongundran's room, records room and other room used by Sasikala were searched," a senior I-T official told PTI news agency.
 It may be noted that Poongundran had served as an aide to the former CM.
The official said a laptop was among the items seized during the raid.
Unofficial sources said apart from the laptop, four pen drives and a desktop computer were also seized during the raids.
Sasikala's nephew TTV Dhinakaran alleged the I-T raids were carried out at the behest of O Panneerselvam and E Palanaswami who, he said, would commit any treachery to save their posts.
"The searches are an assault on Amma's legacy and EPS and OPS are behind it," Dhinakaran alleged.
 V P Kalairajan, a Dhinakaran supporter and former MLA, said, "This is just political vendetta and targeting of one family."
Even as the raids were underway, Jaya TV CEO Vivek Jayaraman arrived at the Poes Garden.
It may be recalled that the I-T department had recently carried out multi-city searches at 187 locations, including at properties connected with Tamil channel Jaya TV. Those raids were conducted over suspected tax evasion and targeted 10 income tax assessed groups, including those linked to Sasikala, her kin, and some associates.
Also, as the raids were underway, Sasikala's supporters converged at Poes Garden and protested outside. Some of them were detained by the police.