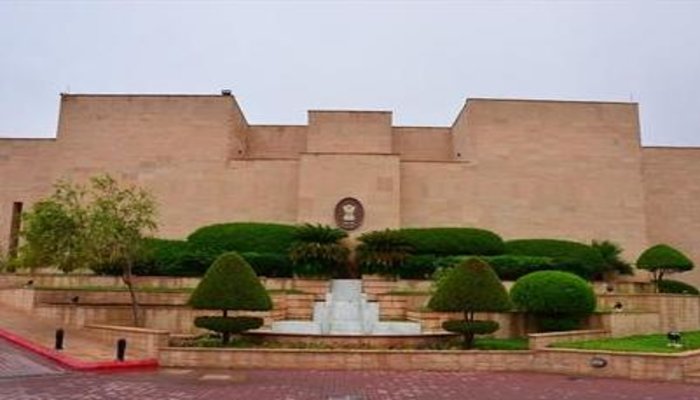 Those who are seeking jobs in the Gulf, heed this warning of the Indian Embassy. Read the details to find out more.
The Indian Embassy in Saudi Arabia has cautioned people against going through recruiting agencies in India which do not have required permission for sending people on employment to Saudi Arabia.
The e-migrate portal of the Ministry of External Affairs, Overseas Employment Division, has listed a large number of recruiting agencies across the country which do not have permissions. Their Registration Certificate (RC) had either got expired, was deactivated, canceled or suspended by the authorities. As on November 18, 2017, e-migrate has listed 341 such recruiting agencies which cannot operate in various parts of the country. These include 10 in from Hyderabad in Telangana, three in Karimnagar of Telangana, four in Visakhapatnam in YSR districts in Andhra Pradesh.
The e-migrate portal has listed the following travel agencies in Hyderabad: Agesis Management Consultants (de-activated), CEMT International Consultants Pvt Ltd(de-activated), Bompat Recruiters Pvt Ltd (RC expired), Link International Travel Agents Pvt Ltd (RC expired), Rao International (RC expired), Karunya Travel Consultants (RC expired), Apollo Health Resources Limited (RC expired), Medrp Manpower Solutions India Pvt Ltd (RC expired), Super Jet Travels and Holidays P Ltd (RC expired), and Gulf Travels (suspended).
In Karimnagar of Telangana, three recruiting agencies have found mention in the list. They are Omni Global Manpower Consultancy (de-activated), Globe India International (RC expired), and Aluri Manpower Solutions (canceled).
In Visakhapatnam, the e-migrate portal has named International Standard Business Solutions (deactivated), Al-Hasim Overseas Employment Consultants (RC expired), Sambe Consultants (RC expired), and WellFare Resorts and Farms Pvt Ltd (RC expired).
RCs of a large number of recruiting agencies have been cancelled, got deactivated, suspended or got expired in various sttChandigarh, Jalandhar, Mohali, Central Delhi, New Delhi, North West Delhi, South Delhi, North Goa, Anand, Junagadh, Surat, Vadodara, Ambala, Gurgaon, Jammu, Bangalore urban district, Dakshnia Kannada, Dharwad, Alappuzha, Ernakulam, Kannur, Kasaragod, Kollam, Kottayam, Kozhikode, Mallapuram, Palakkad, Pathanamthitta, Thiruvanathapuram, Thrissur, Mumbai city, Mumbai suburban, Thane, Khordha, Amritsar, Chandigarh, Hoshiarpur, Jalandhar, Ludhiana, Moga, Rupnagar, Sangrur, Shahid Bhagat Singh nagar, Churu, Jaipur, Jhunjhunu, Sikar, Chennai, Cuddalore, Kanyakumari, Madurai, Nagapattinam, Pudukkottai, Salem, SivaGanga , Thiruvarur, Tiruchirapalli, Aligarh, Gautam Budhnagar, Ghaziabad, Lucknow, Darjeeling, Kolkata, North 24 Paraganas, and South 24 Paraganas.