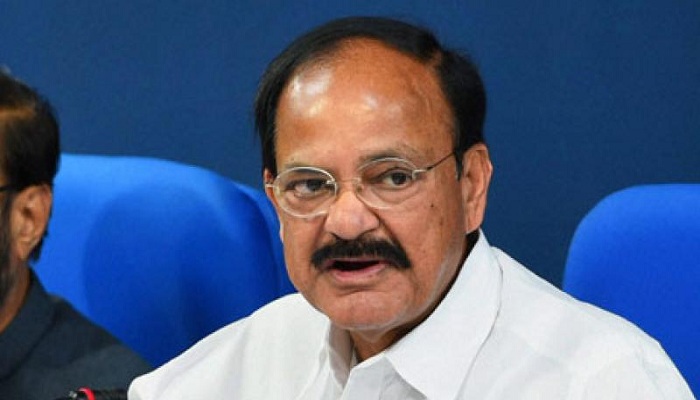 Terrorists have no religion,no caste ,says Venkaiah Naidu….
A terrorist neither had a religion nor caste, Vice President M Venkaiah Naidu said on Thursday, adding that there was no place for violence in a democracy.
He called upon all the countries and the United Nations (UN) to take strong steps to eliminate terrorism from the world, noting that the menace was spreading its wing.
"Some people are linking terrorism with religion. Linking terrorism with religion is trying to give strength to the wrong path the terrorists have taken. A terrorist is a terrorist. A terrorist has no religion, no caste and is an enemy of humanity," Mr Naidu said, while delivering the "Dr Rajendra Prasad Memorial Lecture 2017".
He said the sooner terrorism was eliminated from the world, the faster the countries would develop.
"If there is tension, you cannot give attention to development. It is a simple point," he added.
The vice president said violence could not bring about any positive change in the society and called upon the central and state governments for coordinated efforts against those taking up arms.
"Violence has no place in a democracy. To say the bullet is stronger than the ballot is wrong," he said, adding that India was battling against and had controlled naxalism and cross-border terrorism.
He also urged the people to move towards a "less-cash economy" and carry out financial transactions digitally.
Union Minister of State for Information and Broadcasting Rajyavardhan Singh Rathore was present on the occasion among others.