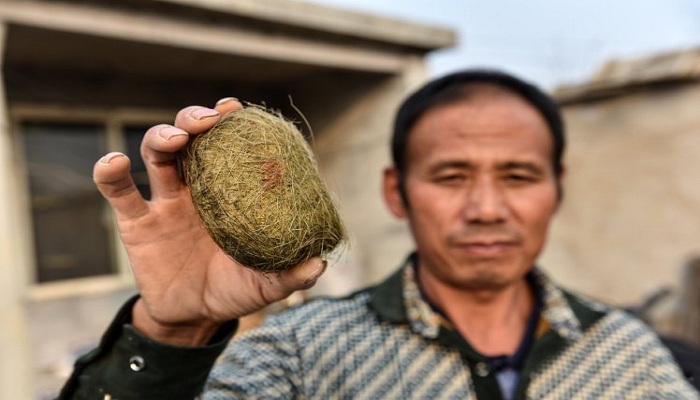 Man becomes crorepati, after finding this stone from Pig's intestines
A Chinese farmer becomes a millionaire overnight after he found a stone inside a wild pig were worth 4,50,000 pounds (equal to 4.5 crore Rupees approximately).
This stone is a 4 inch long and 2.7-inch waist capable of combating fever, poison, and infectious diseases.
A gram of this stone is priced between Rs 5,000 to Rs 10,000. These Stones are obtained from the gall bladder of the cow and the calf.