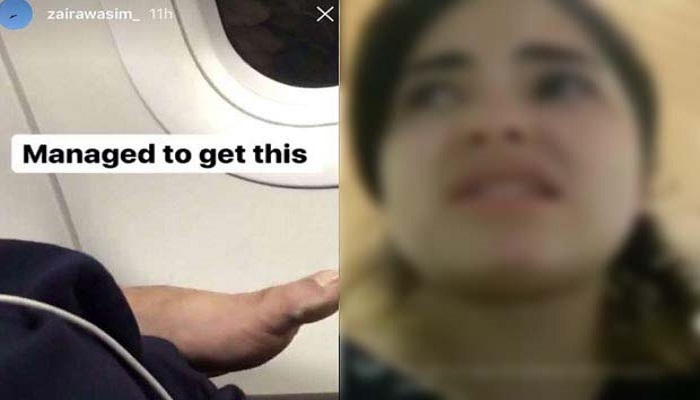 In a shocking episode inside a Delhi-Mumbai flight, a man molested Bollywood teen actress and Sunday late night he got arrested by police. Sources said that a Business personal Vikas Sachdeva was arrested related to the case.
The 17-year-old Dangal movie star allegedly molested by a middle-aged man who is on-board the Vistara flight on Saturday. Vistara, a Tata Sons and Singapore Airlines, regretted the 'unfortunate experience' and apologized to the actress.
In a video she posted online, the actress recorded immediately after deboarding the flight, the 17-year-old broke down several times.
"So, I was in a flight traveling from Delhi to Mumbai today and right behind me one middle-aged man who made my two-hour journey miserable. I tried to record it on phone to understand it better because the cabin lights were dimmed, I failed to get it…" she said.
 "The lights were dimmed, so it was even worse. It continued for another five to ten minutes and then I was sure of it. He kept nudging my shoulder and continued to move his foot up and down my back and neck," the Kashmiri teen said in the post.
The airline said it has already submitted an initial report to the regulator DGCA about the incident which created an uproar and invited all-round condemnation. It also said senior members of the management team have been flown to Mumbai to meet the actress, who narrated her ordeal on Instagram via live video
Jammu and Kashmir chief minister Mehbooba Mufti said she was 'appalled' by the incident and demanded swift action against the culprit.