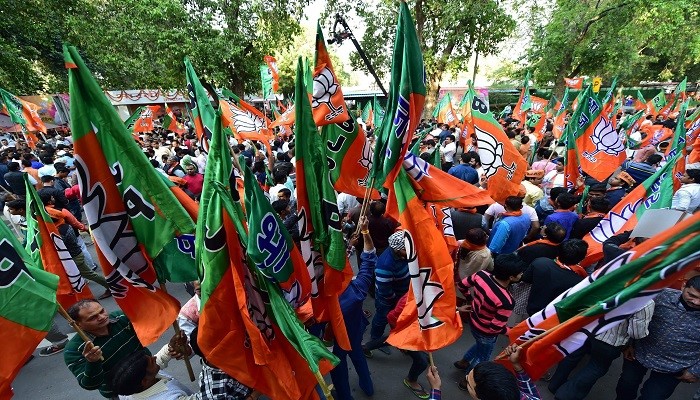 PM Narendra Modi will kick-off the BJP's election campaign in poll-bound Meghalaya, besides inaugurating the Shillong-Nongstoin-Tura National Highway on Saturday.
Modi will be arriving in Meghalaya's capital after dedicating the 60 MW Tuirial Hydro Electric Power Project (HEPP) in Mizoram to the nation on Saturday
He will also launch 'MyDoNER App' and will distribute cheques to start-up entrepreneurs in Aizawl.
Soon after landing here, Modi will unveil the Shillong-Nongstoin-Tura Highway in presence of Governor Ganga Prasad, and Chief Minister Mukul Sangma amongst others.
Following that, the Prime Minister will launch the election campaign at Polo ground.
Elections to the 60-member Meghalaya assembly are scheduled to be held on February-March 2018.
State BJP President Shibun Lyngdoh said that the campaign will boost the party's prospects in the state, which has been ruled by the Congress-led Meghalaya United Alliance government for two consecutive terms now.
The BJP, which had no presence in the assembly, hopes to win 40 of the 60 seats.