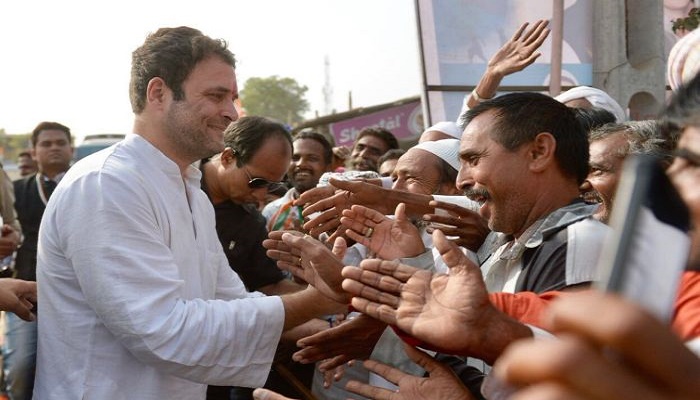 The neck-to-neck Gujarat elections battle is finally over with the BJP's victory in the state. The rivals of the BJP shook hands with Congress president Rahul Gandhi for holding his stand.
The BJP's bickering ally Shiv Sena on Monday heaped praise on Rahul Gandhi, lauding the newly appointed Congress president for "fighting the Gujarat poll battle without bothering about the result".
The Uddhav Thackeray-led party said the 47-year-old Amethi MP has taken over the reins of the grand old party at a crucial stage.
"Rahul Gandhi has accepted the responsibility as Congress president at a crucial stage. There should be no objection in wishing him all the best," said an editorial in the Sena mouthpiece 'Saamana'
"Let Rahul Gandhi decide if he wishes to take the Congress party to the pinnacle of success or down the pit," the Marathi daily said.
The party said Mr. Gandhi threw himself into the campaign arena without worrying about the final poll outcome in Gujarat.
"When the faces of bigwigs (in the BJP) were turning black due to fear of defeat, Rahul Gandhi was in the poll arena without bothering about the result. It is this confidence that will take Rahul forward," it said.
In a veiled attack at the BJP and the Narendra Modi-led government, the Sena asked, "Are those who think that nothing happened in the previous 60 years and that India progressed only in the last three years, humans or epitome of foolishness?"
"Who knows, a new history may be put forth that India gained Independence only in the last one year and that the Independence struggle of 150 years was a lie," the party claimed.