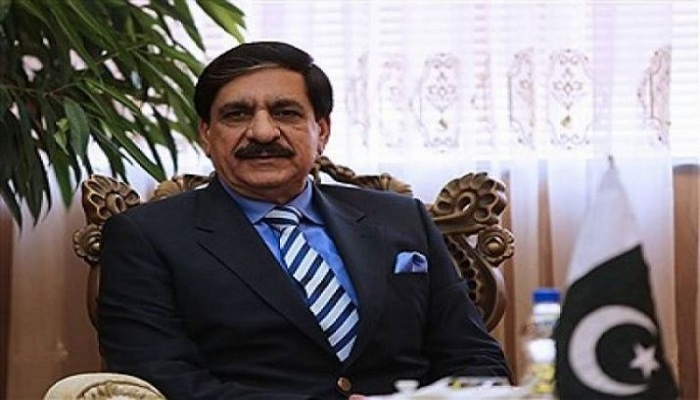 Pakistan security advisor warns of possible nuclear war in South Asia
Pakistan's security advisor on Monday said that the stability of the South Asian region hangs in a delicate balance and the possibility of a nuclear war cannot be ruled out. 
National Security Advisor Lt Gen (Retd.) Nasser Khan Janjua also accused the US of conspiring against the multi-billion China-Pakistan Economic Corridor (CPEC) with India, The report says. 
Addressing a seminar on issues of national security in Islamabad, Lt Gen (Retd.) Janjua claimed that India has been stockpiling a range of dangerous weapons and it threatens Pakistan continuously of conventional warfare. "The stability of the South Asian region hangs in a delicate balance, and the possibility of nuclear war cannot be ruled out," he claimed. 
The NSA stressed that supporting US forces in the region had given birth to the rise of terrorism inside the country. "As the Taliban grows stronger in Afghanistan, America has started to shift the blame for its failures in the country onto Pakistan," he said. 
He also alleged that as part of its policy to counter Chinese influence in South Asia, the US is conspiring against the CPEC along with India. "The US has given India a role in Afghanistan's political process, giving New Delhi priority over Islamabad, and has opposed the CPEC," he said. 
The nearly USD 50 billion CPEC, a flagship project of China's prestigious One Belt One Road, passes through Pakistan-occupied Kashmir (PoK). The CPEC links China's restive Xinjiang region with Pakistan's Balochistan province. 
"The US-India alliance has an identical stance on the Kashmir issue, and America frequently gives India preference over Pakistan," Lt Gen (Retd.) Janjua said. 
He said Pakistan encountered the menace of terrorism only after it started supporting the operations of US-led forces in Afghanistan. "Pakistan has been battling with security problems for the past forty years. Peace in Afghanistan remains our top priority," he said.