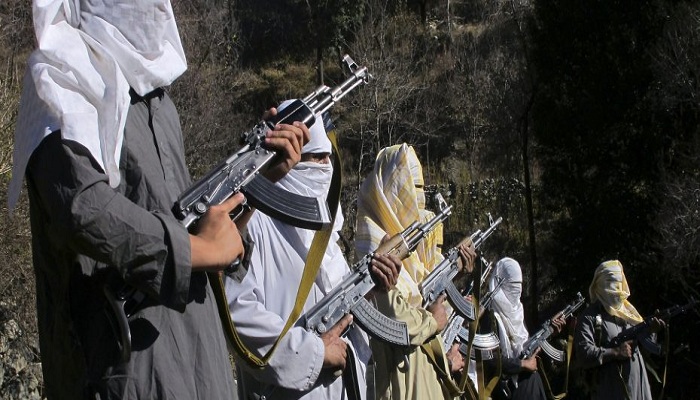 India, Russia and China can jointly counter Pakistan terrorist threat – Report
In a blog, Bharath Gopalaswamy, director of the Atlantic Council's South Asia Center, however, believes that this trilateral commitment to an "anti-terror formulation" remains little more than symbolic. But, he adds that there is real scope for cooperation between three of the world's most influential emerging economies on this issue.
State-sponsored terrorism emanating from Pakistan can effectively be countered with India, Russia and China jointlydemonstrating a real scope for cooperation to address this challenge as trilateral commitment.
Gopalswamy further opines that Pakistan's security establishment views home-grown terrorist groups as a way to create strategic depth in its neighbourhood-particularly in India and Afghanistan.
"As a result, a broad spectrum of terrorist groups has found sanctuary in Pakistan. Among them, al Qaeda leader Osama bin Laden was perhaps the most famous Pakistani resident. He was killed by US Special Forces in his mansion in Abbottabad, Pakistan, on May 2, 2011," he adds.
The first step toward addressing the terrorist threat emanating from Pakistan is for all relevant regional parties to acknowledge the core issues.
He says that from Washington's perspective, continuing with the status quo where terrorist organisations are allowed to find safe haven inside of Pakistan, is simply unacceptable.
From India's perspective, the fate of Hafiz Saeed, the alleged mastermind of the November 2008 terrorist attack in Mumbai that killed 166 people, including six US citizens, is of paramount importance.
Gopalaswamy says U.S. Secretary of State Rex Tillerson was right when he recently told an audience at the Atlantic Council that Pakistan's leadership must eliminate terrorist safe havens, warning that a failure to do so could cause them to "lose control of their own country."
Tillerson, he says, is on record as mentioning that Washington is engaged with Islamabad to ensure that its expectations and concerns are addressed by the latter.
The release from house arrest of Hafiz Saeed, the chief of Jamaat-ud-Dawa (JuD) and the co-founder of the terrorist group Lashkar-e-Taiba, Gopalaswamy says is also a cause for concern.
"The gradual implementation of Saeed's creed into Pakistan's political fabric demonstrates the Pakistani political and military elite's intention to legitimise extremism within the country's institutional framework," he suggests.
He concludes by saying that the recently held Russia-India-China (RIC) summit in New Delhi could usher in a new era in regional counter-terrorism strategy.