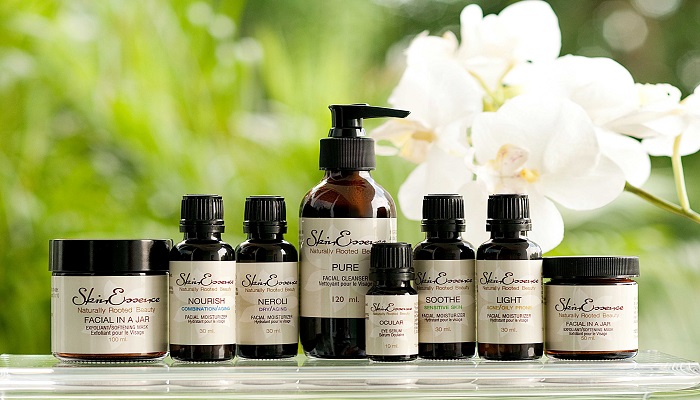 As per a recent report by market research firm RNCOS, there's a growing demand for organic cosmetics in India. The report, Indian Skin Care Market Outlook 2020, says, "Penetration in this segment seems to be remarkable, with many domestic and international players eyeing the opportunity.
The organic skin care market is poised to grow at a CAGR of nearly 20% for the forecast period of 2016-2020." It's no wonder then that the segment is seeing great activity, with many players offering their own unique products. One such brand is Biotique, whose products are made from medicinal herbs. "Our products are dermatologically tested and made as per international approvals.
Plus, they are preservative-free and made from medicinal herbs," says New Delhi-based founder Vinita Jain, adding, "The ingredients are sourced from the preservative-free soil of the Himalayas. We buy from farmers directly and then process them in our factory." Biotique uses a special cold-extraction technique to manufacture its products. "The process preserves the active ingredients of a product so that it can be easily absorbed by the body," says Jain.
It all began in 1992 when Jain started her company Biotique under the registered name of Bio Veda Action Research. Born in Kolkata, Jain grew up amongst the mountains of Assam and Darjeeling. And it was that simpler way of life that inspired her to start the company in New Delhi with a team of six doctors. Today, she has a factory in Himachal Pradesh, as well as an R&D facility in Switzerland.
Biotique is also the only player in the Indian skin care market to have its own packing unit, enabling it to have organic and biodegradable packaging. "The entire waste, which is organic, is treated before it goes back to the soil. It acts as manure and blends with the soil, making it completely biodegradable and organic," says Jain. Despite all this, Biotique products are priced very competitive the price range is Rs 50 to Rs 1,600 and the products are available at all leading retail and online stores. "Biotique is a vertically-integrated organization (where the supply chain is owned by the organization, not any third party). All our manufacturing and packaging is in-house, unlike others, where it's third-party controlled. This helps us in keeping the prices down," Jain explains.