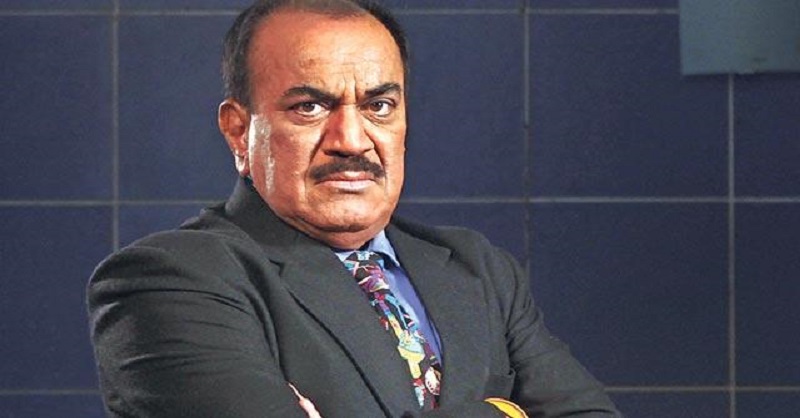 Ram Kapoor
Ram Kapoor hails from the beautiful town of Nainital. He became cognizant of his passion for acting very early on in life after playing the lead role in Charley's Aunt at his college. He stumbled upon acting while in the process of enrolling into UCLA to study film-making but instead joined a Stanislavski-based acting academy in Los Angeles.
Ram Kapoor is one of the most influential actors of Indian television. Nevertheless, success did not come so easily to this gifted man. In one of his interviews, he admitted that he lived off his wife's income for a period of two years before he got any more work. He also revealed that Gautami, his wife, had more faith in him than he had in himself.
One of the reasons for the immense respect he commands from the television and even the film industry is his lack of inhibition in doing any kind of role. His roles have been diverse from playing the father of a teenage son in Meri Dad ki Maruti just at the age of 39, to playing a romantic lead in Bade Ache Lagte Hain. He has also broken many barriers in Indian television by being the first person to lock lips with his co-star Sakshi Tanwar. His weight gains only caused more hindrance to his career.
Although his performance wasn't affected by his appearance, it surely pulled down his self-esteem. You may be surprised to know that Kapoor was once a muscular guy with abs to die for.
Unfortunately, he succumbed to a poor diet and put on excess kilos. However, this has not made a significant dent in his acting career as he still gets roles that he looks for. His connect with the audience and a portrayal of roles which are relatable is what makes him stand out. While he has been greatly lauded for his work in serials like Ghar Ek Mandir, Rishtey, and Kasamh Se, Kapoor received maximum attention and fame for his role in Bade Ache Lagte Hain.
We've also seen him in a couple of movies including Agent Vinod, Student of the year, Shade Ke Side Effects, and his latest flick, Baar Baar Dekho. He gets a mighty Rs.1.25 Lakh per episode.
Sakshi
Sakshi, also known as Ekta Kapoor's darling, been around for a long time. She began her career as an anchor on Doordarshan and later gained immense popularity for her portrayal of Parvati Aggarwal in Kahaani Ghar Ghar Ki. 8 years of playing the "ideal bahu" was what gave her a die-hard fan base.
She went onto doing several TV shows after that including Balika Vadhu and Crime Patrol and also starred opposite Ram Kapoor in Bade Ache Lagte Hain, which was the turning point of her career. Sakshi was also seen in one of the episodes of Kaun Banega Crorepati.
Recently, she's been appreciated for playing the role of Aamir Khan's wife in the movie Dangal. A lesser-known fact about Sakshi Tanwar is how she happened upon her acting career. She was a corporate professional where she worked as a sales trainee with Taj Hotel in Delhi.
She has also been known to work in a cloth and accessory store named Khazana where she started off with a measly 900 R.s as a monthly stipend. It all started when she auditioned for a host's position with Doordarshan while preparing for her administrative services and Mass Communication entrance examinations. After taking the position of one of the hosts who didn't turn up, there was no looking back for her.
Sakshi has won a huge number of awards including the Indian Telly Award (Best Actress), Star Guild Awards (Best Actress), Star Parivaar Award (Favorite Bhabhi), and ITA Award (Best Actress).
Mohit Raina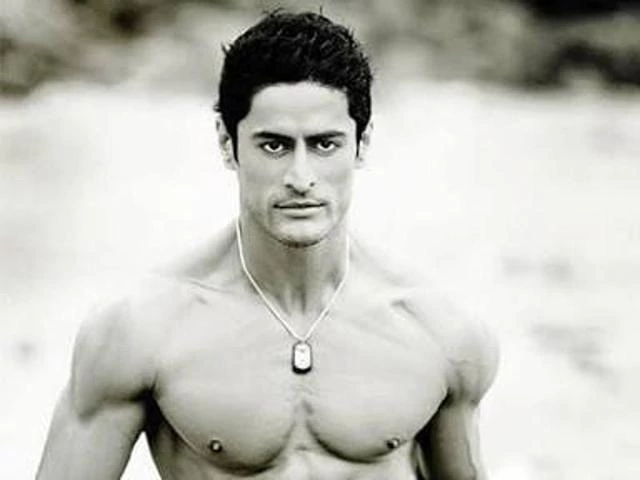 Mohit Raina grew up in the beautiful state of Jammu and attained a degree in Commerce. He came to Mumbai with the intention of becoming a model. One of the things worth remembering about him is his commitment to make it big in modeling. He lost about 29 kgs from his teenage weight to be able to participate in Grasim Mister India and even made it to the top five contestants list.
He full-fledgedly started his acting career with a science fiction TV show called Antariksh.
Mohit is like the catalyst that has helped increase the TRPs by a great number. He's a huge hit with the ladies owing to his good looks and a charming personality. Having said that, this gentleman is not short on talent either. He is famous for his roles as Shiva in Devon Ke Dev – Mahadev and the grown-up version of Ashok Samrat in Asoka.
Before gaining popularity, Raina has worked in many other shows such Chehra, and Ganga Ki Dheej. He has even acted in a movie called Don Muthu Swami which featured the evergreen actor, Mithun Chakraborty.
Hina Khan
Hina Khan was born and bred in Srinagar, Kashmir. She pursued her masters in Delhi and later realized her love for acting. However, in between this journey where she found her passion, she initially came to Mumbai to pursue her dream of becoming an air hostess.
However, destiny had other plans for her. Gifted with beauty and brains, today, she rules the hearts of many households through her portrayal of the iconic character of Akshara in the Star Plus show, Yeh Rishta Kya Kehlata hain.
Hina is a one dynamite of an actress and probably the only one on this list who has tasted success in very little time by doing just one show. Her show, Yeh Rishta Kya Kehlata Hai topped the TRP charts for several years and earned her the title of an "adarsh bahu". She is also famed for being listed in the "Top 50 Sexiest Asian Women" in 2013-14.
Not a lot of people probably know about this but she has been offered big money for shows like Jhalak Dikhla jaa, Big Boss and Comedy Circus but she has stuck to her true passion and has not deviated from her goal of becoming the biggest household name. She has also been offered roles in Bollywood but she has chosen to concentrate on television and her hit serial.
The actress is in a relationship with producer Rocky Jaiswal and if rumors are to be believed, the two will tie the knot some time this year.
Ronit Roy
Ronit Roy was born in Nagpur and brought up in Ahmadabad, where his father owned a small factory. Subhash Ghai was his father's best friend also happens to be the person who inspired Ronit Roy. It was the stars sitting in their expensive cars, with girls yelling for them that made it clear to him that this is what he wanted.
Not many people know this, but Ronit Roy first appeared on the big screen, contrary to other actors listed here. All seven movies that he featured in turned out to be flops. He eventually paved his way through soaps on Indian TV and it worked! At the time that he wanted to enter the film industry, it used to take about 2 years to make a film and he realized that it would take him roughly about 12 years to become a director from a sixth assistant.
Ronit Roy is glorified as the Amitabh Bachchan of 70 mm screen and for good reason. He is best known for his character in Kasautii Zindagi Kay as Rishabh Bajaj and Kyunki Saas Bhi Kabhi Bahu Thi as Mihir Virani. Since then, he has shuffled seamlessly between the small screen and the big screen. His personality on screen is accentuated by his off-screen personality.
Where he looks to play complex personalities on screen, it is his personal life that has fuelled this image. Whatever role he has taken, it has been worth noting including portraying a complicated relationship with his son and wife in 2 states and a dark politician in his most recent film, Kaabil, which performed really well at the box office, also receiving critical acclaim for his performance.
Other than his acting profession, Ronit also runs a security business that offers security services for Bollywood biggies and production companies.
His personal life has been hugely discussed by media and fans alike. Ronit was earlier hitched to Neelam Singh, with whom he has a daughter named Ona. His second marriage blessed him with another daughter (Aador) and a son (Agasthya).
Divyanka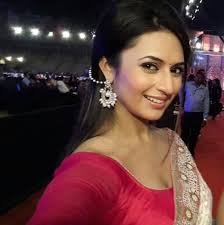 Divyanka comes from a city called Bhopal in Madhya Pradesh. You may be pleasantly surprised to know that she learned mountaineering from the Nehru Institute of Mountaineering and also enrolled herself in a rifle-shooting course. The multi-talented woman possesses a gold medal in riflery.
Divyanka climbed the ladder of fame, success, and wealth rather quickly. Clearly established as one of the most popular actresses on television, she rose to fame by playing a dual role in Banoo Main Teri Dulhann for which she also won the Indian Television Academy award for Best Actress in the drama category.
She has acted in roughly 14 serials but the one that catapulted her into the spotlight was Yeh Hai Mohabbatein, for her portrayal of Dr. Ishita.
Her successful career was shadowed with a modest beginning. She started her career as an anchor on Akash Vani in Bhopal. She participated in Pantene Zee Teen Queen in 2003 and won the title of Miss Beautiful Skin. She was also crowned Miss Bhopal in 2005.
Divyanka has also won many laurels such as the Best Actress award at the Indian Television Academy Awards and shares the Most Popular On-Screen Couple title with her on-screen husband. Currently, she earns anywhere between Rs. 80,000 to 1 lakh for one episode.
ACP Pradyuman
You may know him as ACP Pradyuman, from one of the longest-running shows on Indian television, C.I.D. This show became so popular that everyone knew his famous dialogue by-heart – "Daya, darwaza tod do"; from kids to a housewife to the older population, they'd all be glued to the TV on Sunday night.
The man is so loved by everyone that news regarding his death on-screen upset fans to a great degree.
The acting was also not his first career choice. He graduated in Physics with a diploma in business administration, working as a cashier at Central bank of India. His acting prowess first came to light during an inter-bank stage competition.
Bal Dhuri, a veteran Marathi theatre actor has been instrumental in giving a break to Shivaji Satam in the musical drama Sangeet Varad. He made his screen debut in 1980 in the popular TV series Rishte-Naate. After winning the best actor award for his role as ACP Pradyuman in CID in 2012, he wanted to dedicate himself to full-time acting on the silver screen.
However, due to popular demand, he has had to make a comeback to CID. He is known to be a pensive character off-screen and is known to be a family man.
Ankita Lokhande
After being together for eons, Ankita dominated the front pages of renowned newspapers last year due to her separation from ex-husband, Sushant Singh Rajput, news that left millions feeling in a state of shock.
Though she may seem to have disappeared from the TV scene, this beautiful lady has done some really notable work. Her performance in Pavitra Rishta as Archana Deshmukh was loved by many and it is this role that helped her become the established actress that she is today.
It is also the same show that helped her gain immense self-esteem and she is known to no longer be insecure about getting more work. She is also known to be a very good dancer as seen on the hit show Jhalak Dikhla Jaa (Season 4) in which she participated as a contestant alongside her ex-husband, Sushant.