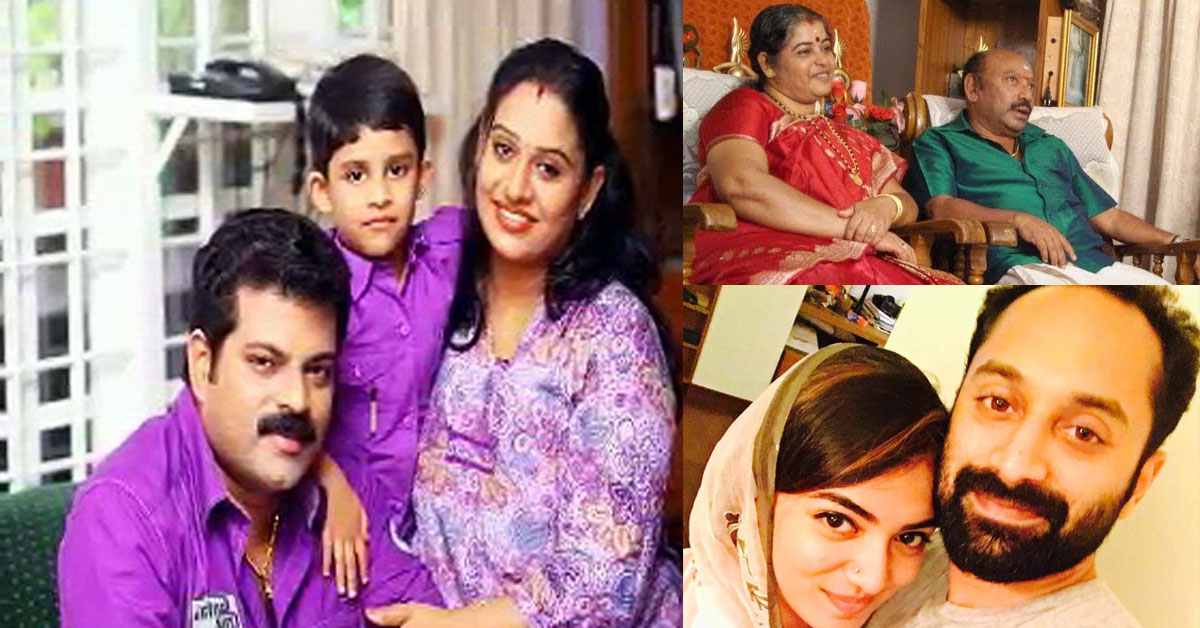 Love happens everywhere, but the possibility of media attention and hype is more when it comes from film industries. Here are some successful celebrity couples Of Malayalam Film Industry.
Kochu Preman and Girija Preman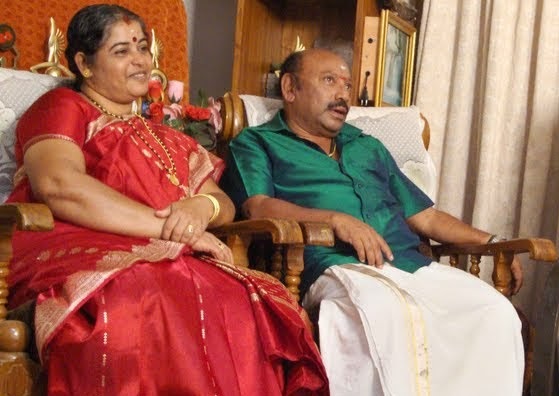 Comedy artist Kochupreman born as Premkumar was born on 1 June 1955.He is married to cine-serial actress Girija Preman. They are having a son Nithin Prem.
Jayaram and Paravathy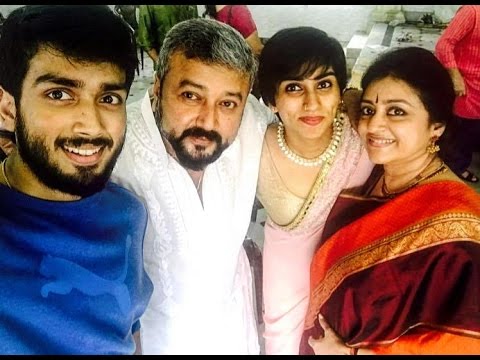 Famous actor Jayaram married actress Paravathy after romancing for quite some time. They met first in Film shooting sets and it grew to love and ended up in marriage. It was Inter-caste marriage. (Jayaram is Brahim and Paravathy is nair).Like any other love marriage, this couple also faced bitter experience from both families before they wed-locked. Their son Kalisdasan is a national award winner and Tamil actor.
Biju Menon and Samyuktha Varma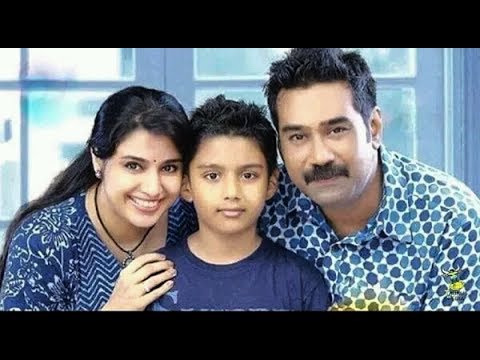 Biju Menon first entered the Malayalam cinema industry through the movie 'Puthran'. From there, he did numerous pictures and received the Kerala State Film Award twice. ' Krishnagudiyil Oru Pranayakalathu,' ' Marykkundoru Kunjaadu,' ' Ordinary', and 'Meghamalhar' are some of his films. He married Samyuktha Varma in 2002. She is a brilliant and accomplished actress in Malayalam. She debuted in the movie 'Veendum Chila Veettukaryangal', for which she won a State Award. In the year 2000, she again received a State Award for her performances in the pictures 'Madhuranombarakkattu' and (Mazha).
Indrajith and Poornima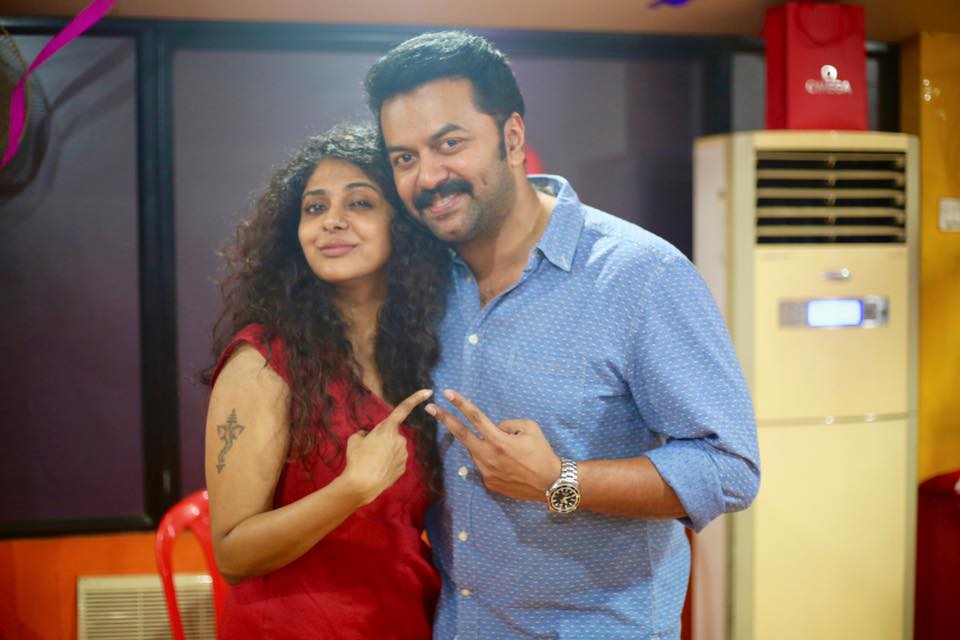 Indrajith and Poornima married in the year 2002. Poornima quitted her acting career after marriage and turned her attention towards fashion designing. Indrajith still continues actively in Malayalam cinema. Some of his best films are Amar Akbar Anthony, Cousins, Amen, Happy Husbands, and Classmates. He hails from a family of actors including Sukumaran (Father), Mallika Sukumaran (Mother), and Prithviraj (Brother). The couple has two children, Prarthana, and Nakshatra.
Fahadh Faasil and Nazriya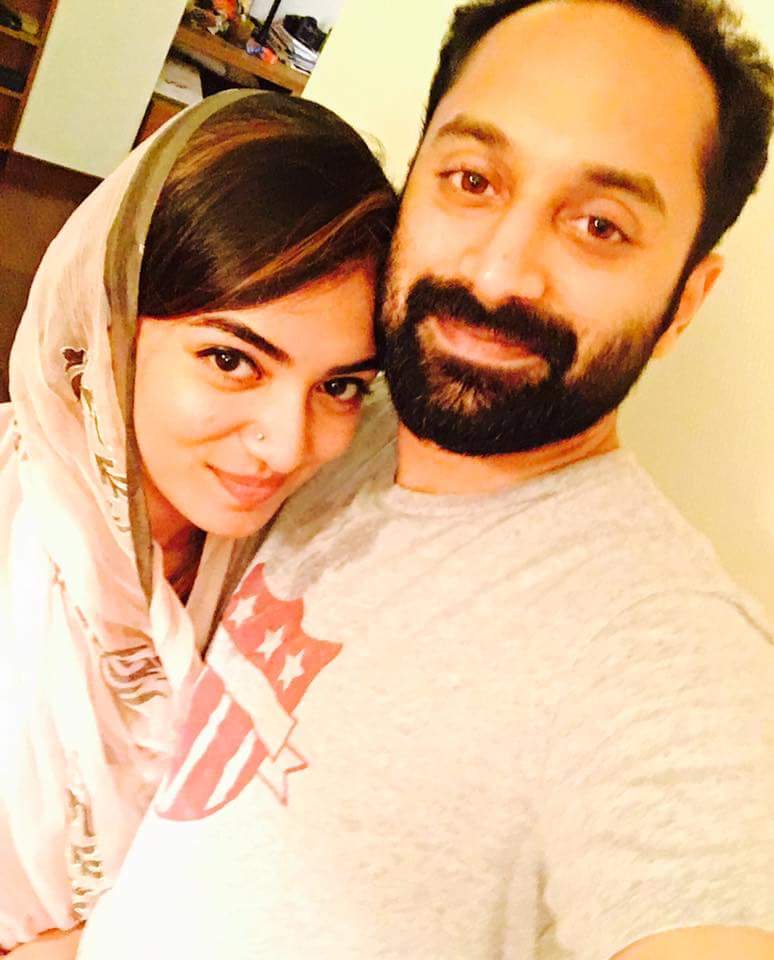 Both Fahadh Faasil and Nazriya are the youth icons in present-day Malayalam cinema. They got married in November 2014, soon after they had played the key roles in the Anjali Menon film Bangalore Days. Fahadh is twice the recipient of State Awards and also have the movies like Amen, Oru Indian Pranayakatha, and Diamond Necklace to his credit. Nazriya first acted as a heroine in the picture Neram. Her other films include Om Shanthi Oshaana, Raja Rani, and Bangalore Days.
Shaju and Chandni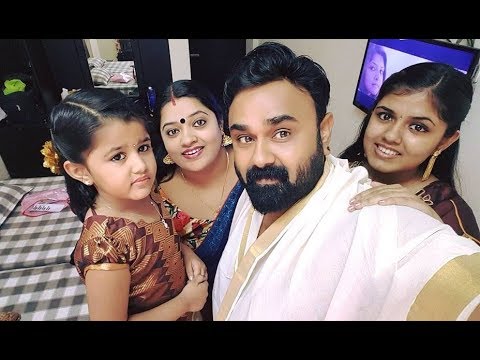 Serial actor Shaju and actress Chandni fell in love when they acted together. And later it ended up in marriage. Its been around 15 years since they married.
Baburaj and Vani Vishwanath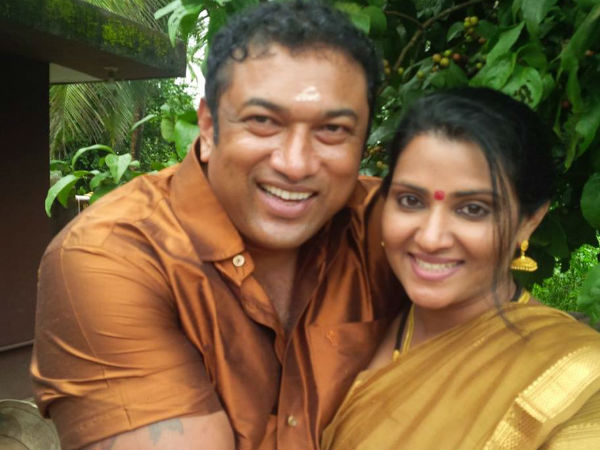 Baburaj is a Malayalam actor, director, and producer, known for his villain roles. The 2011 movie Salt N Pepper brought him much appreciation. He married the actress Vani Vishwanath in 2002. Vani has done many bold roles in Malayalam films like The King, Susanna, Puthoorampuri Unniyarcha, and Mannar Mathai Speaking.
Vinu Mohan and Vidhya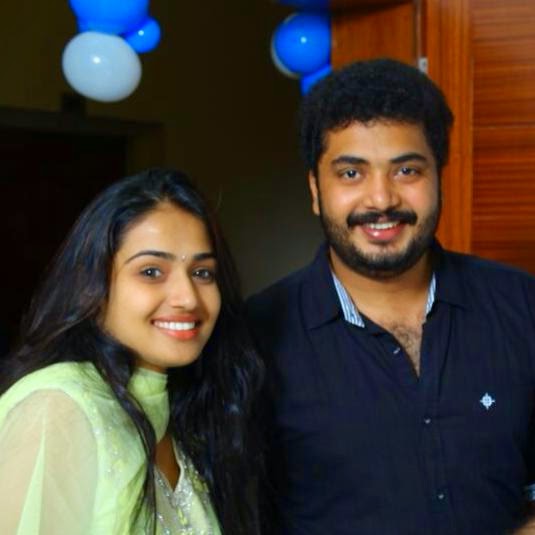 Vinu Mohan hails from a family of actors including Sai Kumar (uncle), Sobha Mohan (mother), and Kottarakkara Sreedharan Nair (grandfather). He first appeared in the film 'Nivedyam' directed by Lohitadas, which came out to be a box-office hit. Vinu Mohan also appeared in some notable movies like ' Cycle' and ' Chattambinadu'. He married the actress Vidya who acted in films like ' Neelambari'. They had also worked together in the picture 'Ee Thirakkinidayil'.
Seema and I V Shashi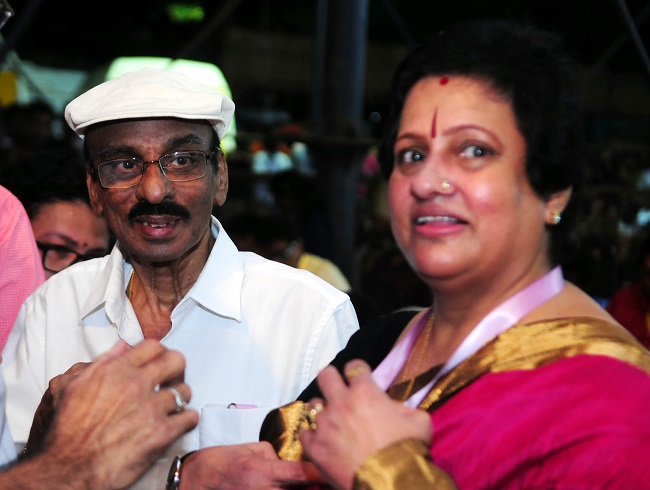 Trendsetter Superstar director from Calicut Shashi Fell in love with his favorite actress Seema. Their affair ended up in marriage. They have on a daughter.
Menaka and Suresh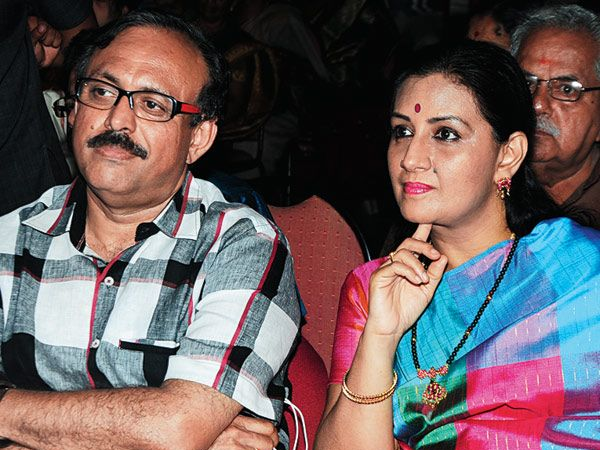 Actress Menaka and producer Suresh fell in love in the sets. And their relation ended up in marriage. Their daughter Keerthi is active in films now.
Manoj and Beena Antony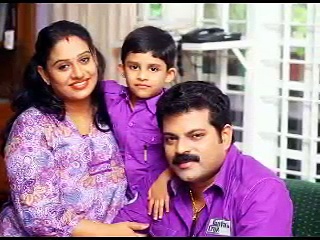 Both Manoj and Beena Antony are well-known mini-screen artists in Malayalam. Theirs was an inter-caste marriage after both fell in love with one another. She also appeared in movies like Godfather, Yoda, and Aagneyam. Manoj is now doing many TV serials like ' Manjurukum Kaalam'. Beena also is very active in serials like (Amma) and ' Pranayam'
Shaji Kailas and Annie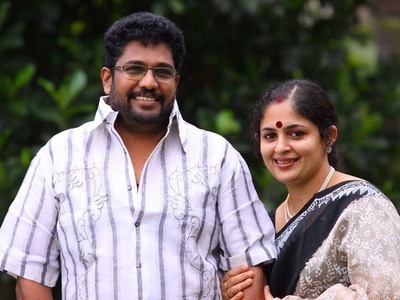 Noted film director Shaji Kailas married Actress Aani.It was interfaith marriage. Later she converted to Hindu religion
Shalini and Ajith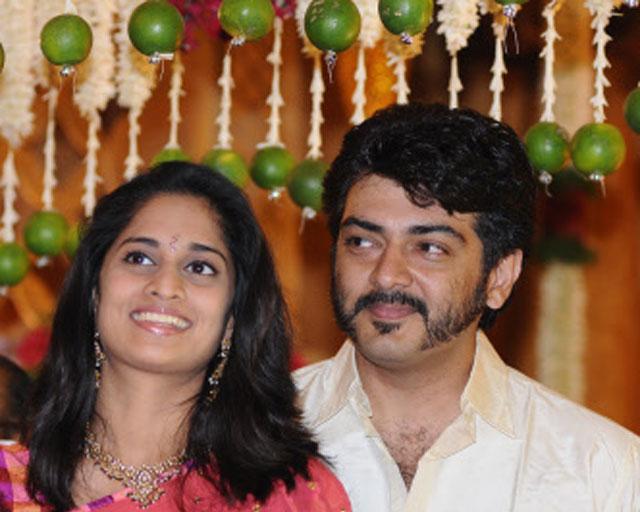 Famous Tamil actor and Malayalam actress Shalini tied knot. They fell in love in the set of Amarkalam.It was interfaith marriage
Kalabhavan Navas and Rehna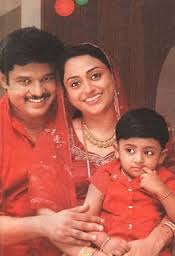 It was love marriage between Mimicry artist Kalabhavan Navas and motion movie actress Rehna.
Chippy and M. Renjith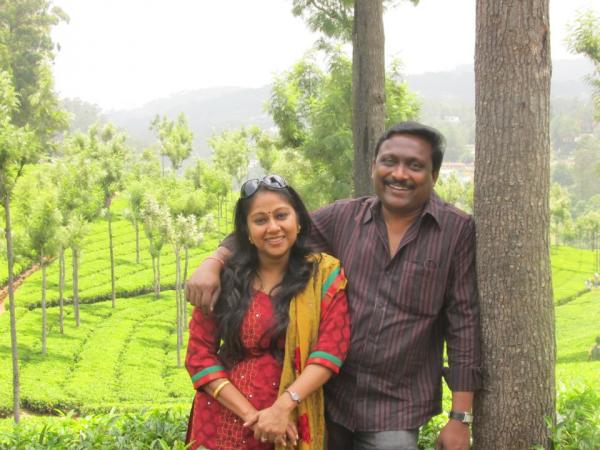 Chippy was born to Shaji and Thankam.She completed her schooling from Nirmala Bhavan Trivandrum.nShe married to M.Renjith on 24 May 2001( have a daughter Avanthika).Chippy and her husband now produce Malayalam films under the banner Avantika creations. Chippy has a sister, Drishya.
Also Read:Fashion Hacks: Mollywood Stars in Traditional Looks