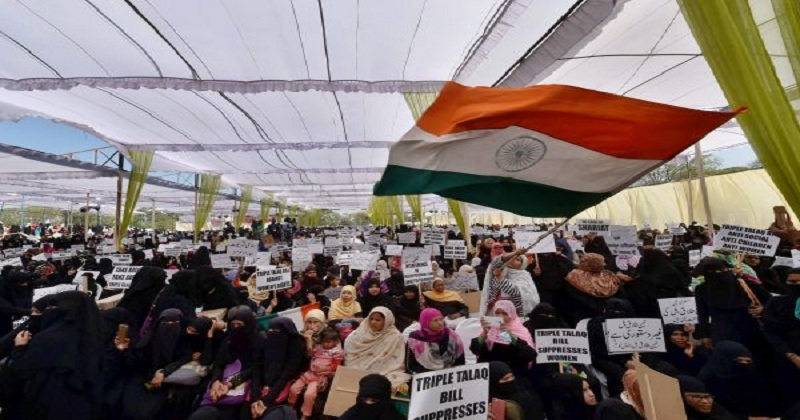 Muslim women protest against central government's Triple Talaq Bill
Thousands of burqa-clad women gathered in Lucknow on Sunday to protest against the triple talaq legislation.
Held under the All India Muslim Personal Law Board (AIMPLB) at the Tile Wali Masjid, the women thronged from neighbouring districts holding placards against the bill, bringing the roads and localities around the venue to a standstill for the entire day.
The women were carrying placards with messages written in Hindi, Urdu and English- 'Triple Talaq Bill suppress women', Take back Triple Talaq Bill', 'Honourable president, Shariyah does not enslave or chain Muslim women', etc.
"It is only the law of the Shariyat that protects the Muslim women and we are not going to tolerate any kind of interference in the Shariyat. The government should take this as a warning," Dr. Asma Zehra, member of the AIMPLB executive committee said while addressing the gathering.
Also Read : BJP seeks the support of Chandra Babu Naidu on Triple Talaq Bill
"Our sisters have been holding protest across the country in large numbers. The government should consider this as a warning not to interfere in our personal matter," she added.
Besides such protests, the IT cell of the AIMPLB is also active against this, and will be waging a war against the bill on social network platforms as well, she said.
"The bill proposes three years imprisonment for the husband. Our question is that who will look after the woman and her children under such circumstances. If the government is so concerned about women, they should focus about on eve teasing, rape, girls' education. We strongly condemn the bill and request the government to take it back," Zehra said.