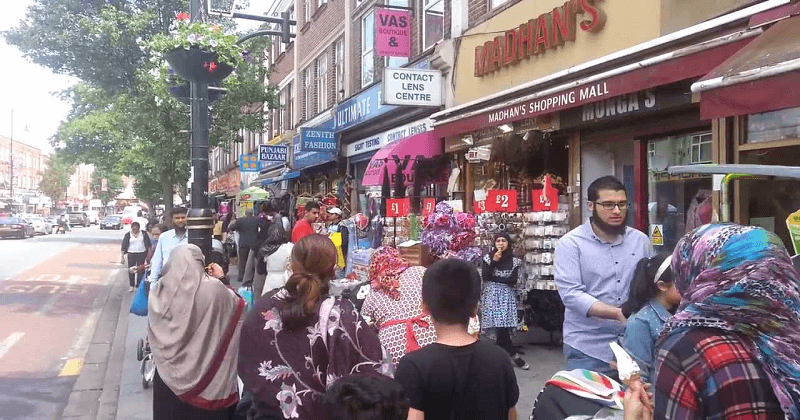 Jobs to up to 300 survivors of modern slavery contributed several major British businesses to help people who have been escaped from or saved exploitation rebuild their lives, Britain's Co-op supermarket said on Tuesday.
The companies are united the "Bright Future" project – launched last April by Co-op and charity City Hearts – which views victims offered a four-week paid placement followed by a non-competitive interview, results to the gain of permanent job at ease.
As many as 300 jobs for survivors could be created by 2020 under the scheme, with up to 20 companies in Britain anticipated to announce their participation in the coming weeks, Co-op said.
Co-op assembled a meeting of companies, including oil giant BP, supermarket chain Tesco and cosmetics firm The Body Shop, at Britain's parliament in January to discuss the job initiative.
Read More:People linked to IS suffer abuses and denied humanitarian aid
"Victims need to be supported while they rebuild their lives and central to that is the dignity that paid, freely chosen work provides," Steve Murrells, head of Co-op, said in a statement.
"Without this, there is a real chance that they could fall back into the hands of those who have exploited them and for the terrible, unspeakable cycle of enslavement to begin again."
Co-op has selected 19 survivors to full-time jobs in its shops or to sort goods at its warehouses. A further 11 victims are at different stages within the scheme, it said.
Britain are estimated by the government that at  least 13,000 people across the country to be victims of forced labour, sexual harassment and domestic servitude – but according to the police, the accurate figure could be beyond the number of tens of thousands with anti-slavery operations in progress.
The National Crime Agency (NCA) reported that, 5,145 reports of suspected slavery victims have received in 2017, an increase of more than a third from 3,804 for the previous year.
With the great deal of crime – estimated to enslave 40 million people globally and raise annual illegal profits of $150 billion – evolving and spreading, countries and charities are ramping up efforts to catch traffickers and provide support to survivors.
"The ability to access good employment can be a transformation step for a survivor of modern slavery," Janet Fisher, UK advocacy manager for the British anti-trafficking charity Hope For Justice, told the Thomson Reuters Foundation.