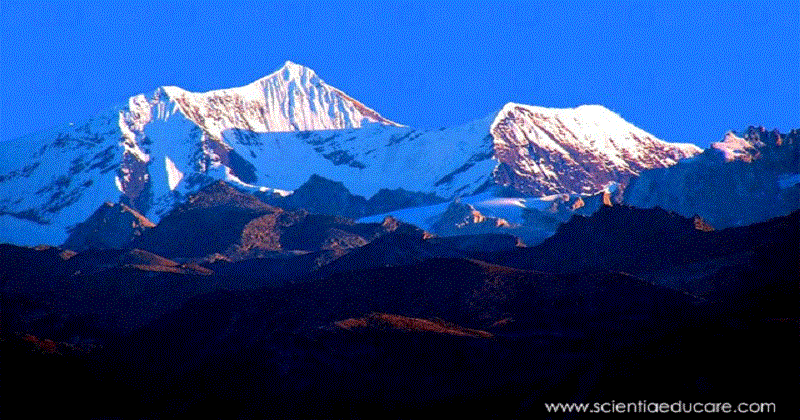 Gorichen Peak the highest in Arunachal Pradesh with 22500 feet height but it also poses a high challenge to trekkers. The gorgeous Gorichen Peak offers magnificent views. Whether you scale the heights or not, you are sure to enjoy the matchless beauty of the majestic peak.
Gorichen Peak with the height of 6858 m is the highest peak in Arunachal Pradesh. The mountain is situated in the Tawang District and is about 164 km from the district headquarters. Gorichen Peak or Sa-Nga Phu offers climbing opportunities to the seasoned climber, however, amateurs or beginners can trek in the area surrounding the mountain. It is one of the top attractions of Tawang and is considered sacred by the inhabiting tribe of Monpa who believe that the peak protects them from all the evils. Most tourists get the glimpse of Gorichen Peak while travelling from Bomdila to Tawang.
Getting There
Cabs from Tawang are available for the area around Gorichen Peak.
Things to Do & See in and around
Trekking and camping are the best activities to do here. Apart from these, Gorichen is only 25 km from the famed Nurunang Falls, so one can plan a visit there as well.
Best Time to Visit
The summer months of April, May and June and post-monsoon month of September are the best time to plan a visit here.