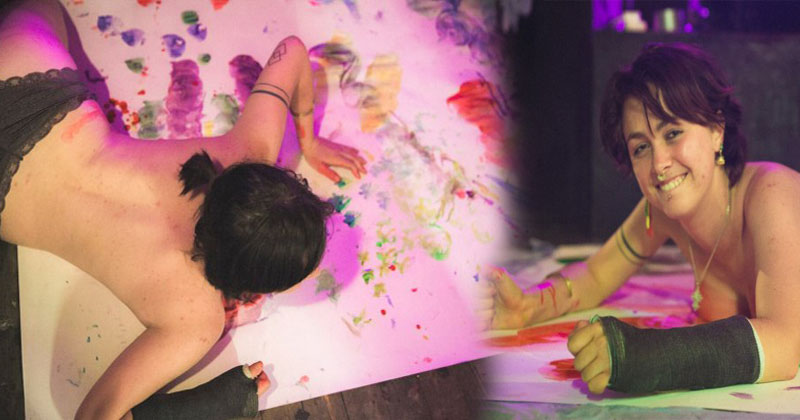 Sarah Macias, 22, an art student originally from Switzerland runs the women-only events in Manchester in which participants smear paint onto their breasts and press against paper to create abstract pieces. She uses her own body to create provocative prints and has set up breast painting workshops to help women honour their bodies.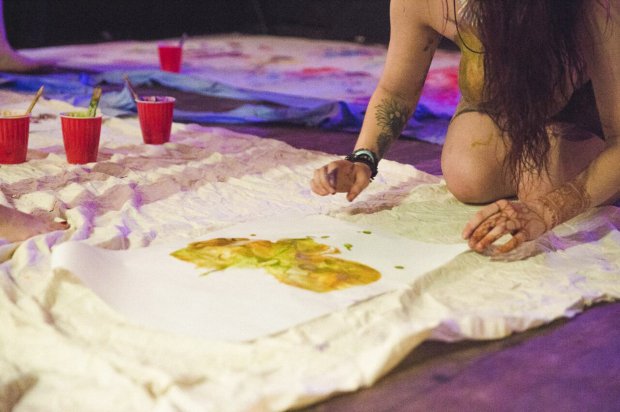 Sarah created the workshops after making her own vagina and menstrual blood paintings. Sarah says she launched her classes in response to the way that breasts have become sexualised and that the workshops are a chance for women to feel 'empowered'.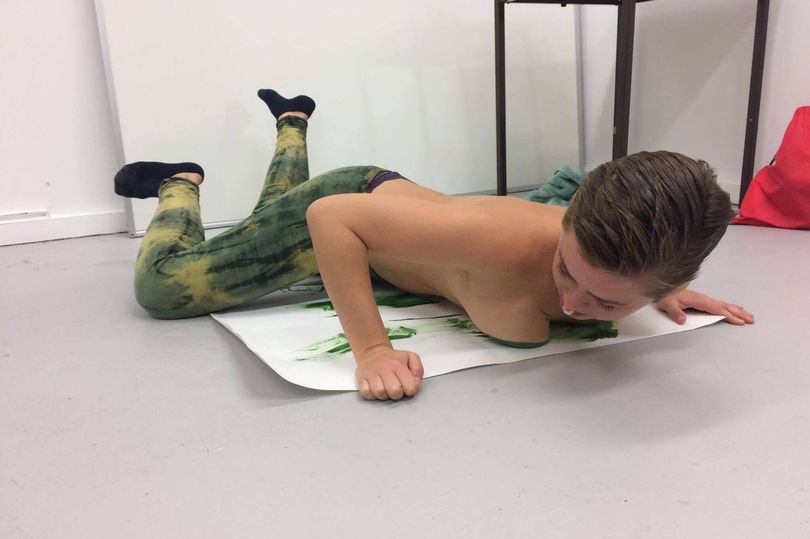 Sarah says that her artwork is still bombarded by misogynistic comments. Since launching her art classes this month, more than 400 women have expressed an interest in taking part, she said. Sarah said, "People see the word 'breasts' and immediately sexualise them. That's hard to swallow.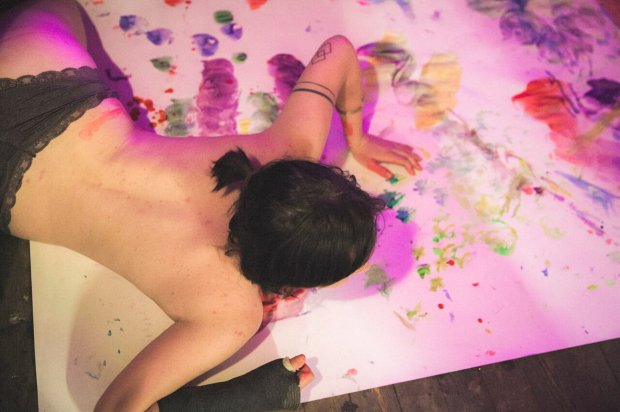 These classes are about honouring the female sexual body. Women are taught they can't use their sexuality because it's dirty." Sarah also added that she has been 'slut-shamed' about her work in the past and launched these classes in retaliation. "Doing art with the breasts or with menstrual blood is a way of making art and showing there is nothing wrong with it," she said.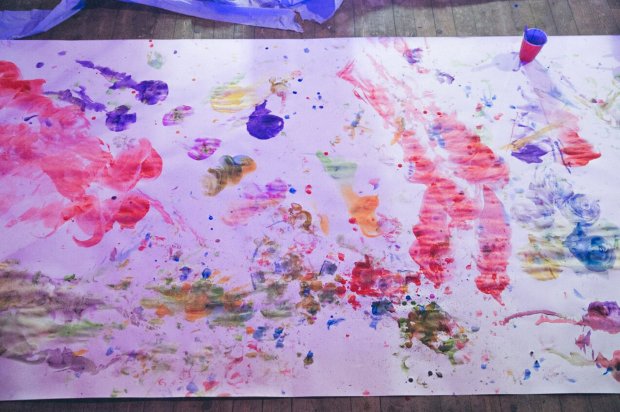 Also Read: Teenage mother went viral after posting semi-nude post-pregnancy pics
The three-hour workshops combine dancing and painting to create interactive artwork. Sarah continued, "I'm an artist and my practice includes a lot of body art. The classes are a mixture of dancing and painting.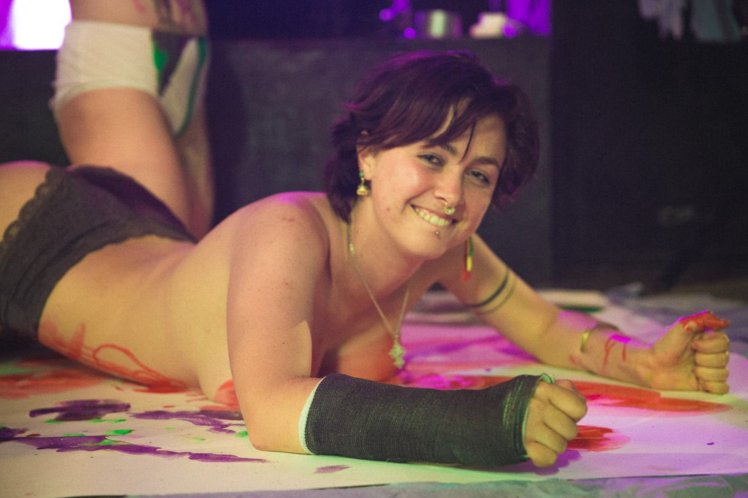 Sarah started the classes as a part of her art degree and claims she was encouraged by 'slut-shaming' by people who felt her art was 'too much'. Sarah said, "I have been experimenting by painting with different parts of my body for a number of years. I also do menstrual blood painting because there's a lot of stigma around periods." She believes making art using the female body will help show there is 'nothing wrong with it'.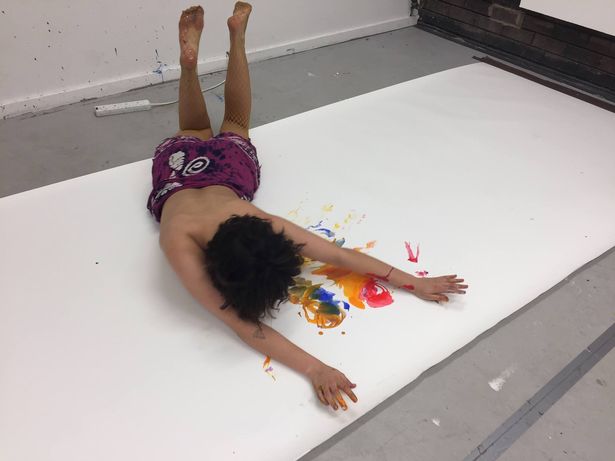 Sarah also said that a lot of men have tried to come to the class, but Sarah has made them women-only. "I really would like to work with men into the future and do an all-inclusive workshop. I've had a lot of girls sign up for the workshop then not turn up because they're too embarrassed and uncomfortable so that's why it's important for us to keep it female-only now." Since launching in Manchester this month more than 400 women have already signed up for Sarah's classes.