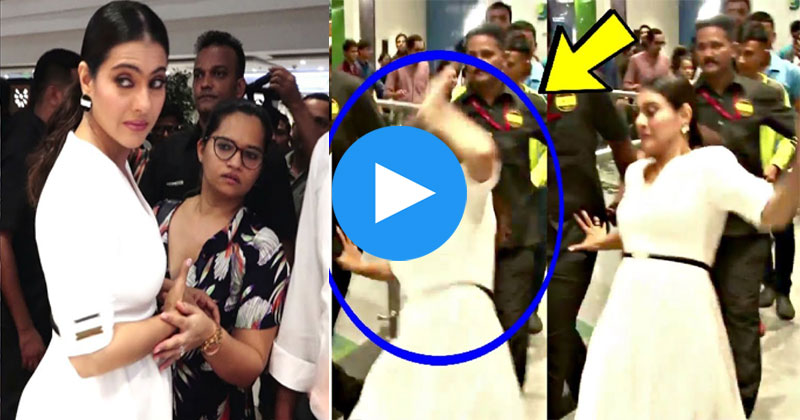 There is a video doing the rounds on social media which is both shocking and worrisome at the same time. In the video, Bollywood actress Kajol is seen accidentally slipping in a mall in Mumbai!
If you watch the video from the start, you will see Kajol is walking normally in the mall, until suddenly she slips and falls down. She takes help of one of her bodyguards around her to get back up.
See Video: 
The actress was attending an event at the mall. It is kinda unfortunate that something like this happened but it is totally okay. We just hope that the actress didn't get hurt or get any sort of injury. 
Also Read: Watch the VIRAL VIDEO of Priya Prakash and Roshan Dancing to Kajol-SRK Song
The actress was recently in the news for lending her voice for The Incredibles 2 Hindi version. Speaking about what a delight it was to be a part of the project, Kajol was quoted by IANS saying, "'Incredibles 2' brings to us a heartwarming tale of a family that is like us. But yet they are different. There were so many moments in the story that I could relate to and I knew I had to join the fun."