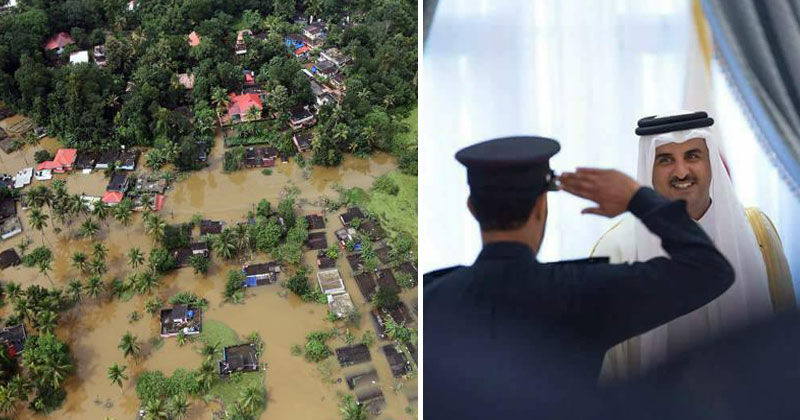 Amir HH Sheikh Tamim bin Hamad Al Thani has allocated 5 Million Dollar (approx. Rs 35 Crore) for the relief of victims of a flood caused by recent rains and monsoon in Kerala state. The allocated amount will also assist in sheltering of those who lost their homes due to natural calamity.
The devastating floods in Kerala have not been a cause of concern for India, but for several West Asian countries as well. Earlier the United Arab Emirates (UAE) announced financial help citing contribution of Kerala residents in country's success.
Extending condolences to the family of the deceased, Qatar Prime Minister Abdullah bin Nasser bin Khalifa Al Thani on Sunday tweeted that Amir Sheikh Tamim bin Hamad Al Thani has allocated 5 million dollars for the relief of victims of floods.
Also Read: Rahul Gandhi says Financial assist of Rs. 500 Cr not Enough in Kerala
"Under HH the Amir @TamimBinHamad directives, $5 million has been allocated to the flood victims of Kerala. We extend our sincere condolences to the victims' families & to the Indian people, many who have contributed to Qatar's development & wishing the injured a speedy recovery," Thani said.
Malayalis are the largest expatriate community in the west Asian countries, which constitutes a sizeable percent of the Indian community there.