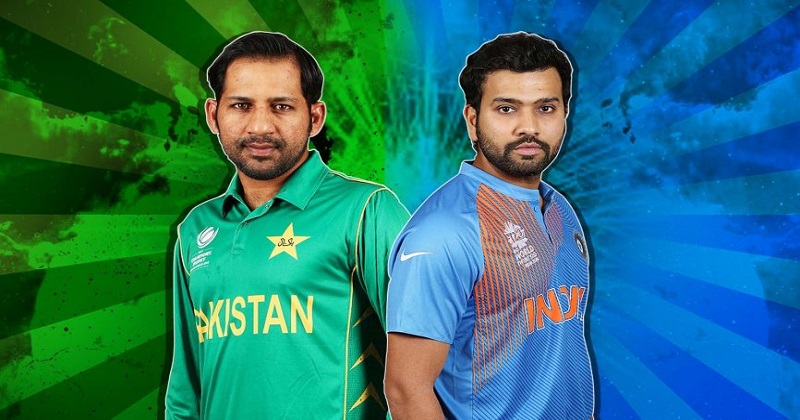 Before the match began, it was widely predicted that how Pakistan Batsmen would handle the spin duo of Kuldeep and Chahal would Determine the outcome of the match. At the end of Pakistan's batting, the Kul-cha has a combined figure of 71 runs in 15 overs with 1 wicket to show and you might think Pakistan must have done well. But no, the threats came from the other spinner as Part timer Kedhar Jadhav, with his unusual slingy action made things extremely difficult for Pakistan. He bowled 9 overs for 23 runs with 3 wickets to show.
Pakistan had won the toss and didn't have to think twice to bat. Indian Pace duo of Bumrah(2 for 23 in 7.1) and Bhuvaneshwar(15 for 3 in 7) bowled with extreme precision and control, reducing Pakistan to 3 for 2 in 4 overs. Later, Pakistan's batting sensation Babar Azam and Shoaib Malik grouped together to put an 82 runs partnership. Once Kuldeep had broken this partnership with a googly that hit the top of off stump, the Batsmen who followed seemed to be in a hurry.
Batsmen went for the glory shot on too many occasions and paid the price for it. India's lowest moment on the field came when Hardik Pandya fell on the ground with some issue that we still don't know what it is. The substitute Manish Pandey who came in pulled off a terrific catch on the boundary line to dismiss an oover-ambitiousSarfraz Ahmed.
In the end, Pakistan was bundled out for 162 runs in 43.1 overs. Although it seems all in the favour of India at the moment, Indian batting could really be tested by Pakistan bowling.