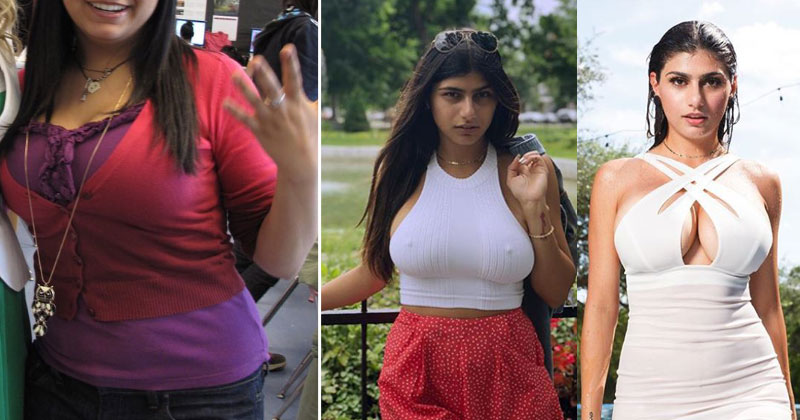 Love her or hate her but you just can't ignore her; this saying appears to be true in case of the popular adult star Mia Khalifa. She has a huge fan following, especially on the micro-blogging site Twitter and photo-sharing site Instagram, where she keeps on posting new pics and status to keep in touch with her fans.
However, her latest Instagram post is actually a source of immense inspiration for those who are determined to shed kilos.
Mia lately took to Instagram and shared a throwback pic which is a proof that she has worked a lot on her body and her hard work has paid off in the form of a stunning transformation.
To show the change, she has combined the throwback image with the latest one and shared it with caption,
"Here goes my #transformationtuesday: Life is about balance. For me, it's balancing my passion and love for food with my health. People ask me all the time how I eat so much and stay skinny – IT HASN'T ALWAYS BEEN THAY WAY AND IT TAKES A SHIT TON OF F**KING WORK. It's not 'good genes,' or a 'young metabolism'. It's 5 days grinding in the gym every f**king week so I can go on a guilt free culinary excursion every few months and be able to drown my protein in a creamy morel sauce without looking like an offensive tackle for the Washington Redskins. Anyways, the point is, work hard, eat carbs."
Well, this was her reply to people who claim that her slim figure is the result of good genes and we must say that she knows how to shut such people down just with one post.