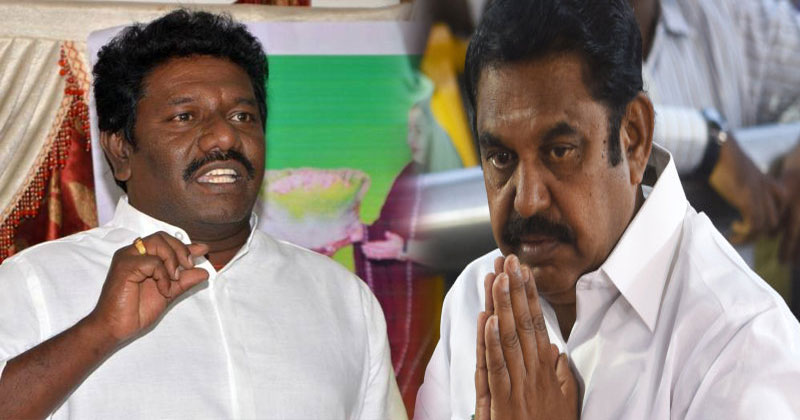 Today an actor turned politician Karunas was arrested for verbally abusing Tamil Nadu Chief Minister Palaniswamy.
Karunas is the MLA from the ruling party AIADMK had also abused a few newspaper houses and threatened a police officer in an agitation that his party Mukkulathor Puli Padai had organized.
His abusive comments had him booked under various sections of the IPC for criminal conspiracy, promoting enmity, promoting disharmony, attempt to murder and issuing death threats.
In a 47-minute long speech, Karunas claimed that though he belongs to the Mukkulathors community, commonly known as Thevars, his loyalties stand with the Sasikala camp. He went on to say that many 'disloyal' members of his community had flocked to the EPS (Edappadi K Palanisamy) camp, in a reference to the Deputy CM, who also belongs to the Thevar community.
Karunas also flayed the media, claiming that the press was owned by Iyers and Nadars who repeatedly harp on the Nadar name.
His offensive words angered the community & V G Narayanan of the Hindu Makkal Munnani had filed a complaint against him.
Later, the MLA 'expressed regret' for his remarks and said that he did not intend to hurt any community.
"I express my deep regret if whatever I spoke in anger over what has happened has hurt anyone. I will make sure it doesn't happen again. As far as I am concerned, I only spoke about the demands of my community. It is not my intention to demean and speak ill of others," he told a Tamil news channel.
Karunas was arrested from his house on Sunday.
Karunas is a staunch supporter of jailed AIADMK leader VK Sasikala.