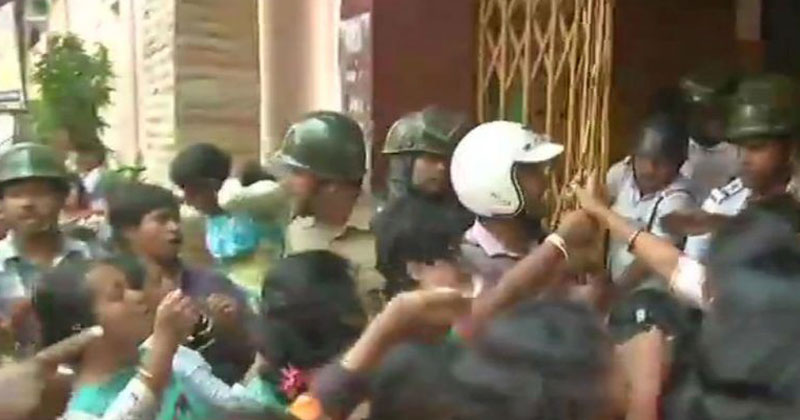 A shocking incident took place where a school teacher assaults a minor in the school premises.
The incident took place in Kolkata's Binodini Girls' High School on the 26th of September.
The angry parents took to protesting outside the school premises, going even forcing their entry into the building when rumours of the accused hiding in the school was heard. This led to a clash between the police and parents where the formerly used force and baton to disperse the angry crowd.
Deputy Commissioner of Police(South East division) Kalyan Mukherjee said, "We are trying to talk to the guardians and handle the situation."
Police, however, said that no complaint had been lodged by the parents of the girl.
The school authorities are yet to comment on the issue.
As per the latest reports, the culprit has been arrested.
"The accused has been arrested. We appeal to the guardians to understand that the law will deal with the accused. Policemen have been injured," said Santosh Nimbalkar, deputy commissioner, southern suburban division, Kolkata Police.