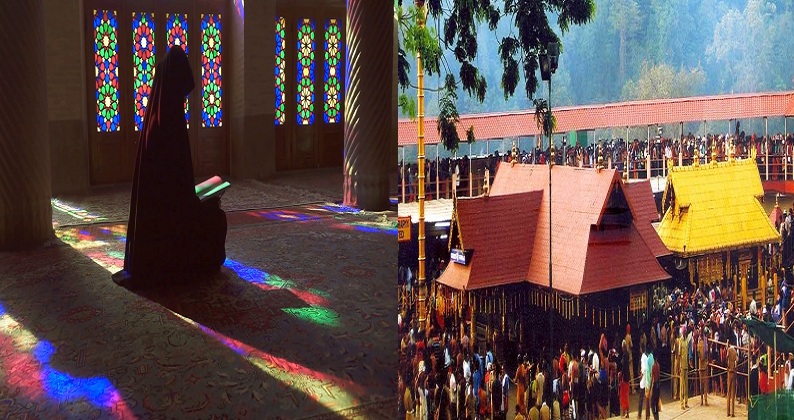 The Supreme Court opened the doors of the Sabarimala temple to women of all ages in a 4-1 judgment, beating back centuries-old traditions of the temple management to deny the right to worship to women of procreating age. For decades, women between the ages of 10 and 50 were not allowed entry into the shrine as the Travancore Devaswom Board, that manages the temple, cited the 'celibate' nature of the presiding deity, Lord Ayyappa.
In the wake of the Supreme Court order, certain liberal Muslim organisations have expressed their willingness to take legal recourse for entry of women in all Sunni mosques.
A representative of Nisa, a progressive Muslim organisation based in Kozhikode, has said that they will soon file a petition in the Supreme Court, pleading for freedom of worship for all women, stipulated in the constitution.
Quran Sunnath society, founded by Chekannoor Moulavi, has also come out in support of women's entry in Sunni mosques.
While, E K Sunni sect has taken the stand that they will not alter traditions, A P Sunni's have not reacted to the women's entry in Sunni mosques.
Meanwhile, statements made by CPM State Secretary Kodiyeri Balakrishnan and minister K T Jaleel have irritated a large portion of Sunnis.