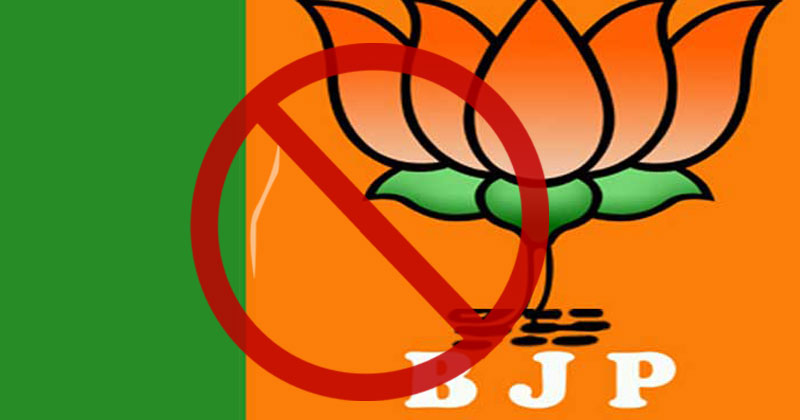 Amid the campaigns for the last Assembly polls, the BJP leaders are faced with 'NO ENTRY' signboards against them.
The signboards were placed in various districts of Uttar Pradesh, which were initially few but now has increased in numbers.
This has the ruling party worried as various villagers are asking the BJP leaders not to enter for various reasons.
MLAs and MPs have been asked to spend time in their constituencies but the lawmakers are in no mood to face their voters.
"When we are confronted with issues like reservation in promotion and the overdrive on OBCs and Muslims, we have no answers. It is safer to stay away from the constituencies till the tempers come down," said a BJP MLA from the Terai region.