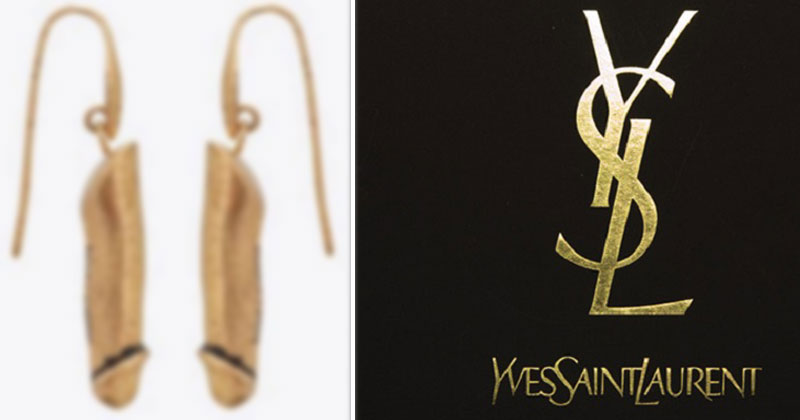 French luxury and famous fashion company Yves Saint Laurent has launched a controversial jewellery range. The jewellery includes genitals dangling off earrings and necklaces.
To make everyone know that it a designer dick, the intricately designed jewellery even has Saint Laurent Paris engraved on the back.
The designer collection said to be made in Italy, is built using patinated golden brass. Well, if you fancy wearing one, you will have to shell out £215 (Rs 20,109.30) for a pair. Mind-boggling, isn't it?
Yves Saint Laurent has also launched penis necklaces, which are said to be 100 per cent brass and have a YSL charm on the clasp. But do you know that its cost is even much higher than the earrings? It costs £520 (Rs 48,619.96) a piece.