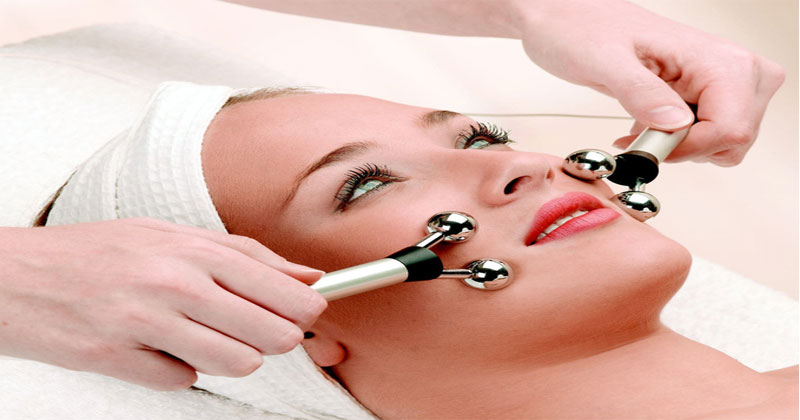 Skin therapists call this procedure a 'non-surgical facelift' that gives you youthful skin without having to undergo any surgical procedure or poke needles into it. It involves using a low-level current to infuse medication into your skin.
In other words, a galvanic facial uses the medium-amperage direct current to stimulate your skin cells, soften your skin, and drive medicines or creams deep into the layers of your skin. This is done to improve the hydration levels of and blood circulation to your face, thereby making it more radiant. And don't worry! It's quite painless – you won't even feel a thing.
Usually, skin therapists offer two types of galvanic facial:
Iontophoresis: During this procedure, a positively charged gel is applied to your skin. Then, a negative electrode is placed near your shoulder, or you are asked to hold it. Now, a positively charged current is passed through your skin, which helps push the active ingredients applied to your skin deep into the epidermal layers. This dramatically increases the efficacy of all skin products that you use after undergoing this procedure.
Desincrustation: In this process, galvanic current is used to soften and emulsify the keratin and sebum contained in your hair follicles. It is a way to prepare your skin for safe and painless removal of comedones. A manual extraction follows this procedure. This is meant for deep cleansing your skin and softening it at the same time.
Galvanic facial is suitable for all skin types (including sensitive skin). This specialized skin treatment has many benefits.