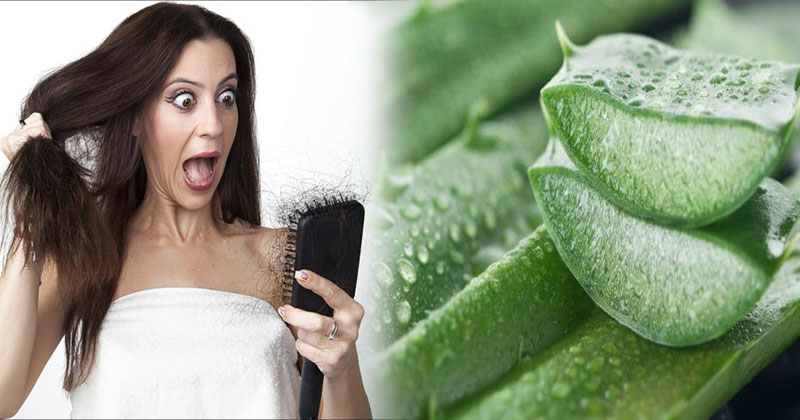 Aloe vera is pretty much an awesome, easy to use the remedy, often overlooked. Aloe vera boasts a vast repository of amino acids and proteolytic enzymes which efficiently help improve scalp health and boost hair growth.
Aloe vera contains proteolytic enzymes, which help heal and repair the damaged cells in your scalp. This improves the health of the hair follicles and indirectly boosts healthy and faster hair growth.
Not only does the proteolytic enzyme help heal the scalp, but it also helps stimulate dormant hair follicles, promoting hair regrowth.
It also helps curb hair fall and controls hair shedding, ensuring that your hair remains thick and voluminous.
It has anti-inflammatory properties that help soothe your scalp of irritation and aggravation.
Its antifungal and antiviral properties to treat dandruff and flaking.
Aloe vera's high content of protein, vitamins, and minerals help it nourish your follicles and hair efficiently.
The moisture content of aloe vera helps condition your hair, locking in nutrients and hydration.