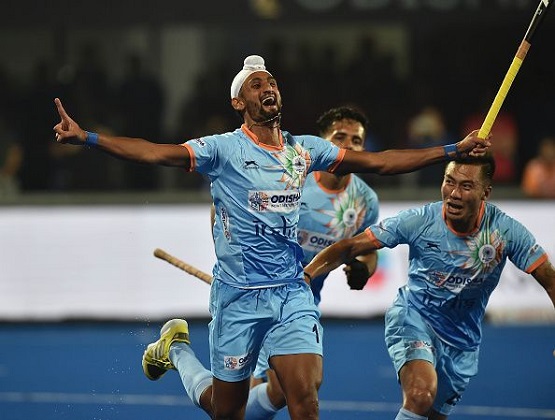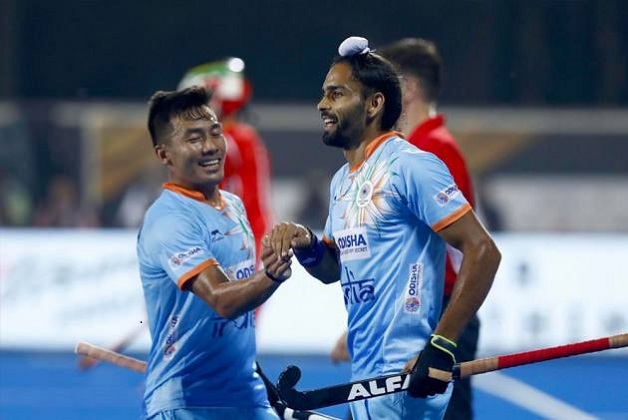 In Men's Hockey World Cup Group-C match, India started the tournament with a dominating 5-0 win against South Africa at the Kalinga Stadium in Bhubaneswar.
The goals were scored by Mandeep Singh in the 10th minute, Akashdeep Singh in the 12th minute, Simranjeet Singh in 43rd and 46th minutes and Lalit Upadhyay in the 45th minute.
Earlier, Olympic silver medallist Belgium's quest for a maiden men's World Cup title started with a fighting 2-1 win over Canada in the opening match of the tournament. Ranked third in the world, Belgium started as overwhelming favorites against World No. 11 Canada but they looked far from impressive.
India will next face Belgium on the 2nd of next month while Canada will be up against South Africa.