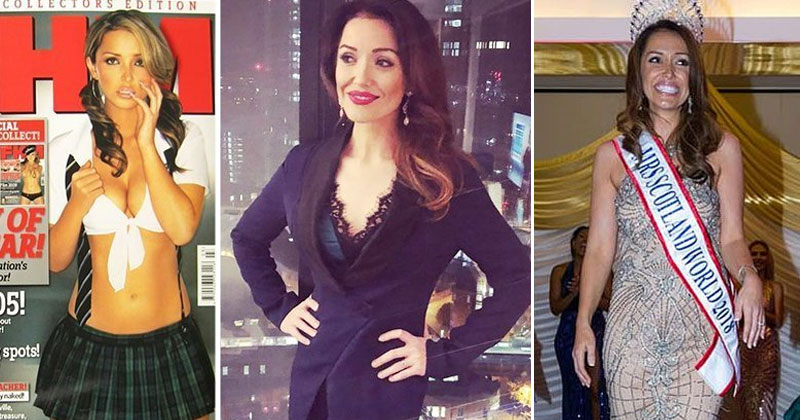 A beauty contest winner who has been forced to give up her title because she once posed topless for lads' mags has accused organisers of 'body shaming'.
Natalie Paweleck, 35, was named Mrs Scotland World in September but judges took back the crown after an anonymous tip-off about her racy past.
Mrs Paweleck thought she did not need to disclose topless modelling work done under her maiden name of Pike while she was in her 20s.
In 2005 she won FHM magazine's High Street Honeys competition and appeared on the cover. She was featured again in 2007 as well as in rival lads' mags Zoo and Nuts.
In 2006 she released a single called I Touch Myself with other High Street Honeys. The Mrs Scotland World title has now been given to runner-up Alana Stott, wife of a former Special Forces soldier who is a close friend of Prince Harry.