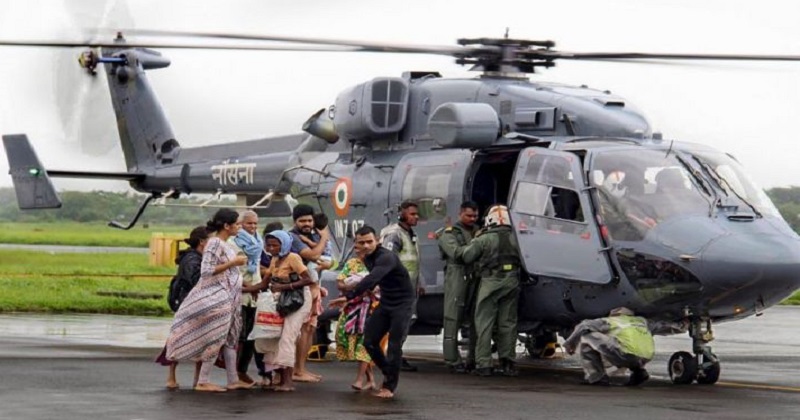 Chief Minister Pinarayi Vijayan on Thursday revealed that the Centre had charged a hefty fee for the rescue and relief missions flown by the Indian Air Force (IAF) during devastating August flood in Kerala.
Kerala was instructed to pay the amount from State Disaster Response Fund (SDRF). The action was taken after rejecting Kerala's request that the centre must incur the amount, including the amount to be paid to the air force.
The Air Force Account Directorate has charged a bill of Rs 33.79 crore till August 11. The planes were used after the mentioned date. It is estimated that around Rs 75 crore has to be paid to the centre. The Centre has stated that Kerala owed it ?291.14 crore. A sizeable amount of this is to cover the operational expenses of the IAF.
The rest is the cost for the foodgrains Kerala had procured from the Centre to feed the flood dispossessed masses. Earlier, the Centre has approved an additional Rs 2,500 crore for relief and rehabilitation work in Kerala after four months.