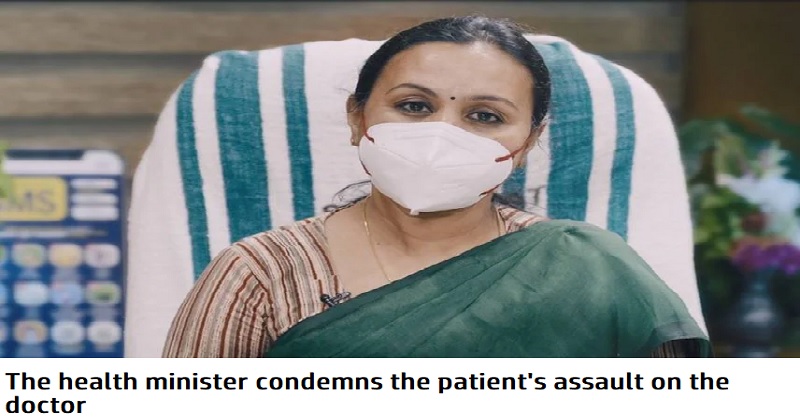 The general hospital's doctor was attacked by a patient on Sunday, and Kerala's health minister Veena George called it disgusting.
The doctor was spoken to by the minister, who gave her his full support.
Wasir (25), a native of Thiruvananthapuram, was detained on Saturday by the Cantonment police after he allegedly assaulted a doctor on duty.
According to the police, the accused struck the physician after she requested that he be admitted following a diagnosis.
'He was detained by the court today after being arrested by us yesterday. The doctor was beaten and shattered his arm as a result' stated the cantonment police.
George said that the doctor was abused while working at the OP.
'Such assaults on healthcare workers are intolerable. Their mood will be impacted by this. The perpetrator will face stiff penalties from the government,' As stated in a statement by the minister.
The Kerala Government Medical Officers Association (KGMOA) vehemently denounced the occurrence in the meantime and announced that a demonstration will be held in front of the hospital on Monday.
According to KGMOA, the doctor was beaten without cause, and it was requested that hospitals and doctors receive security.