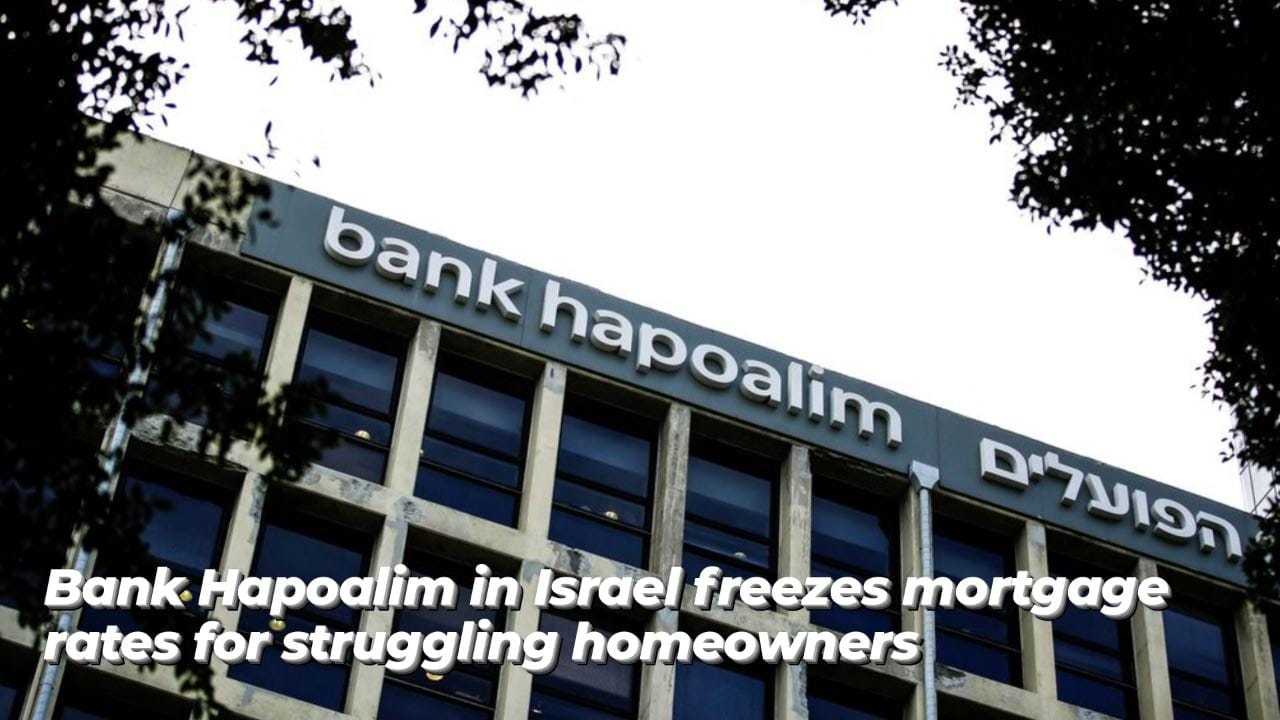 Bank Hapoalim in Israel freezes mortgage rates for struggling homeowners.
The next interest rate increase by the central bank will not be passed on to customers, Israel's Bank Hapoalim (POLI.TA) announced on Sunday, citing the difficulties faced by homeowners who must make larger mortgage payments amidst a significant increase in the cost of living.
Mortgage payments have increased significantly as a result of the Bank of Israel raising its benchmark interest rate (ILINR=ECI) from 0.1% to 3.25% since April. This is in addition to the additional increase expected on Monday to a 14-year high of 3.75%.
One of Israel's two biggest banks, Hapoalim, stated that customers who are having trouble making their mortgage payments won't have to pay more and that the prime rate will remain at 4.75% for them for the time being.
The change is valid for current customers with mortgages linked to the prime rate who meet a number of requirements for one year, according to the bank.
Dov Kotler, the chief executive officer of Hapoalim, estimated that more than 10,000 customers would benefit from the freeze.