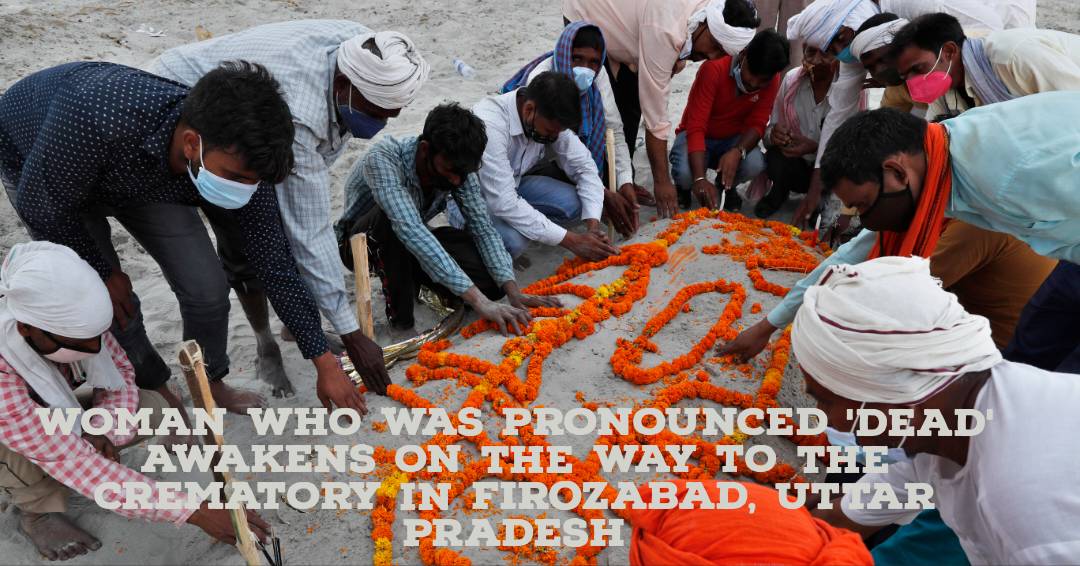 In Firozabad, Uttar Pradesh, a woman who had been pronounced dead by medical professionals came back to life while she was being taken to a crematorium. This horrifying occurrence was reported from Firozabad, where physicians deemed Haribheji, an 81-year-old widow who had suffered a cerebral bleed, to be brain dead.
She suddenly opened her eyes, shocking everyone as they were taking her for her last rites. She was taken home, but the following day she passed away.
On December 23, she was brought to the trauma centre in Firozabad. Her brain stopped working on Tuesday, and the doctors pronounced her dead.
She did, however, open her eyes as they were being transported to the crematory. She was in poor health and passed away on Wednesday.
After that, Sugriv Singh, her son, performed her final rites. Her son described the entire incident to the public and claimed that although his mother was still alive, physicians had already proclaimed her dead.