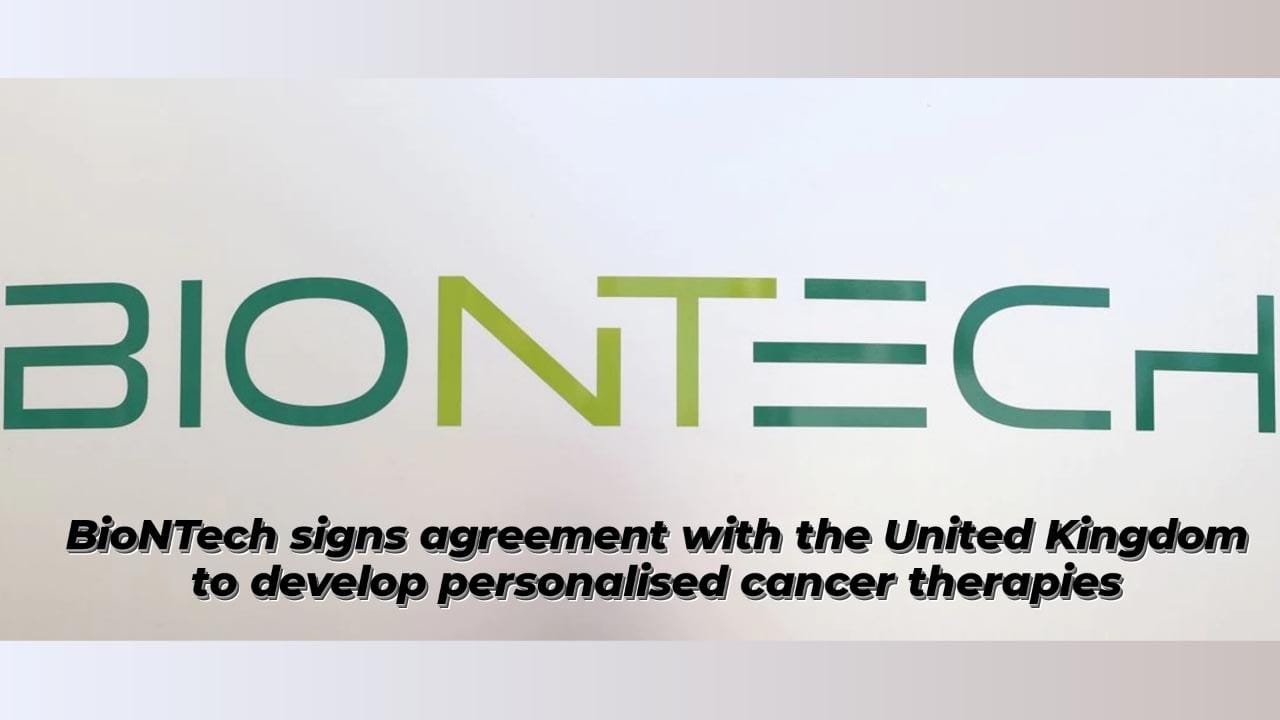 BioNTech SE announced a deal with the UK government to enrol up to 10,000 patients in clinical trials for personalised cancer therapies by the end of 2030.
BioNTech said in a statement on Thursday that the multi-year collaboration will focus on cancer immunotherapies based on mRNA or other drug classes, infectious disease vaccines, and investments to expand the company's footprint in the UK.
According to the agreement, the parties intend to use the UK's clinical trial network, genomics, and health data assets, with the goal of enrolling the first cancer patient in the second half of 2023.
BioNTech, which collaborated with Pfizer to develop a COVID vaccine, announced the establishment of a research and development centre in Cambridge with more than 70 scientists.