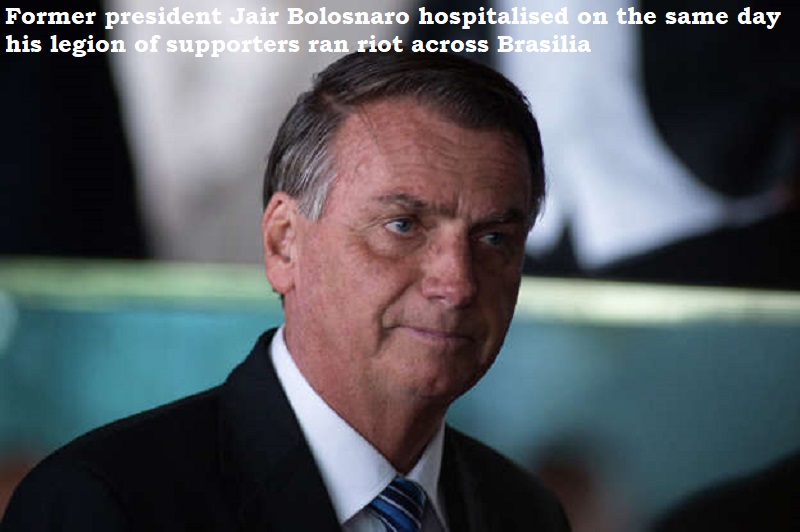 Former president Jair Bolsonaro was admitted to a Florida hospital in the United States owing to gastrointestinal pain on the day his army of fans rampaged through Brasilia by assaulting important government buildings.
According to his wife Michelle Bolsonaro, the extreme right leader was admitted to AdventHealth Celebration acute care hospital south of Orlando, Florida.
'My dears, I come to inform you that my husband Jair Bolsonaro is under observation at the hospital, due to an abdominal discomfort resulting from the aftermath of the stabbing he took in 2018 from a former PSOL affiliate,' wrote Michelle in an Instagram story, referencing Brazil's Socialism and Liberty Party. 'We are praying for his health and for Brazil. God bless us,' she added.
According to multiple reports, Bolsonaro's condition is stable.
The stabbing that took place during Bolsonaro's 2018 presidential campaign has already forced him to undergo six surgeries. The stabbing was carried out by an attacker who was found mentally challenged to stand a trial.