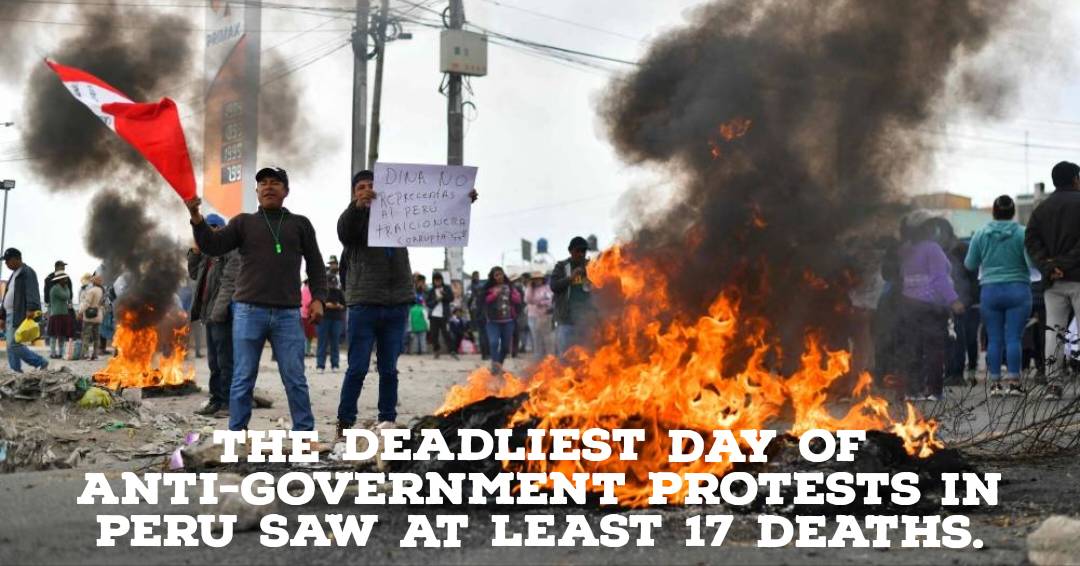 The human rights office of Peru reported on Monday that at least 17 people had died in skirmishes with police in the country's south, making it the worst day so far of demonstrations calling for early elections and the release of imprisoned former president Pedro Castillo.
Henry Rebaza of the Puno health ministry informed that, 68 people were hurt in the conflicts that took place in Juliaca, a city located close to the shores of Lake Titicaca in southern Peru's Puno province. According to the government, there were at least two teenagers among the dead.
Ismael Cornejo, the regional health director for Puno, informed the local radio station RPP that some of the bodies had bullet wounds.
Since the protests started in early December as a result of Castillo's dismissal and imprisonment shortly after he attempted to illegally dissolve Congress, the recent casualties bring the total number of deaths from anti-government fights with security forces to 39.
Castillo is in pre-trial custody for 18 months due to rebellion-related allegations, which he vigorously contests.
The 28 hurt police officers cannot be transported from Juliaca's airport, said Rebaza, who also spoke to Peru TV.
The airport and a police station have both been targeted by thousands of protesters, said Alberto Otarola, the prime minister of Peru.