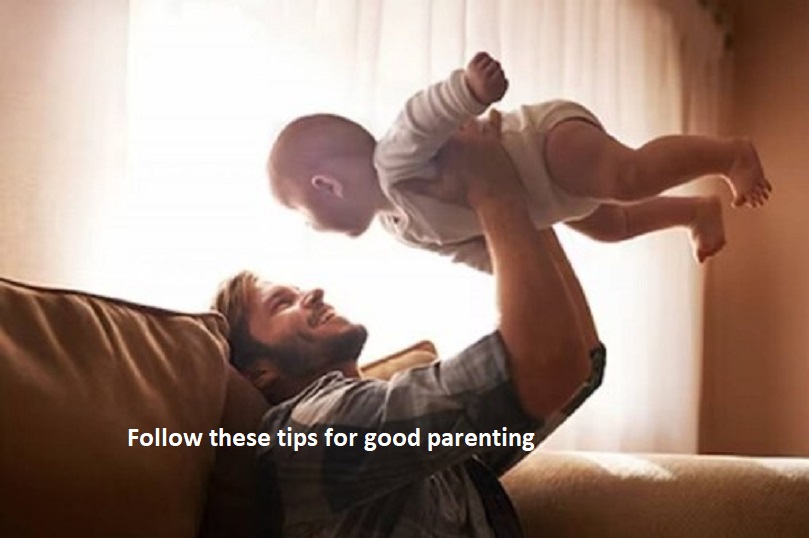 Raising children is one of the most difficult and responsible jobs in the world. Becoming the best parent is not an easy task. But you can follow some good parenting habits. Here are 6 things you need to do to become a good parent.
Support and guide the baby:  Most people think that parents need to be strict in order to guide their children to success. Children need support. Likewise, they should be given precise instructions at the time of need.
Encourage independent progress: All good parents know that children learn best by doing things on their own. Help them to do things on their own. Parents can help children with homework and making friends. If they start doing things independently at a young age, no matter how big, it will do a lot of good for children.
Also Read: Know all about fertility yoga 
Children should always be loved and cared for:  No matter how busy you are, you should take care of the children. Don't forget to express how you feel about your children. Reminding them of personal things to do and not forgetting their important things is all parents have to do. May the bond between you and your baby grow stronger each day.
Admit your mistakes; Mistakes can happen on anyone's side. Be prepared to admit fault if there is any lapse or mistake on your part. As you get used to it, the child will try to model it. You are also empowering children to take responsibility for their own actions.
Try not to be rude: Parents can also sometimes lose their self-control. But insulting and teasing children is not a good thing. Try to avoid such opportunities as much as possible.
Practice discipline: Children should be taught discipline and obedience at an early age. Discipline is not only the best habit you can instill in your children, it is also the most beneficial for them in the future. Disciplined children will gain the respect and love of others and rise to the top in society. Discipline is very important in children's lives.