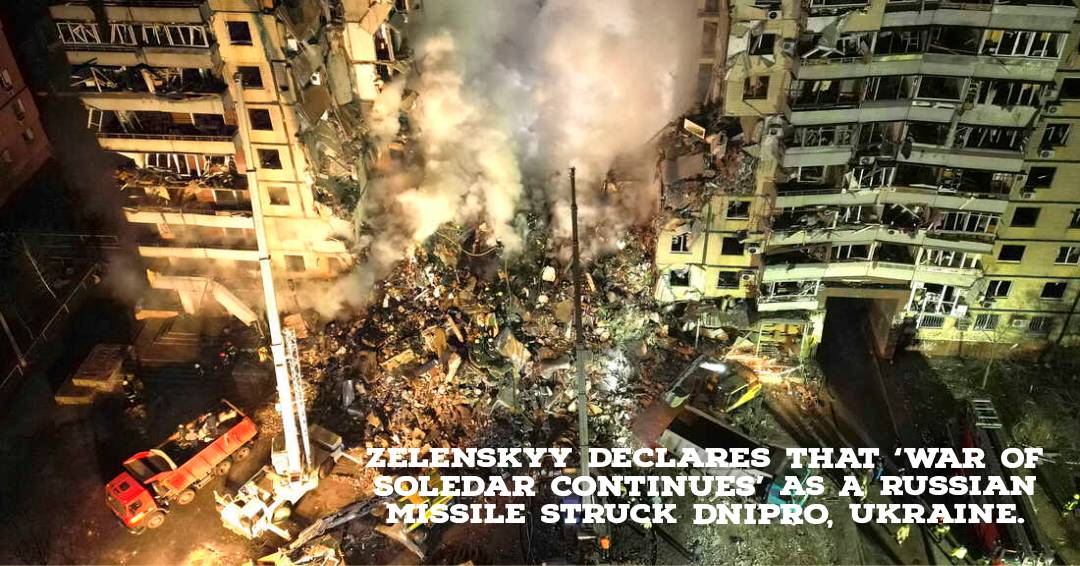 Nearly 30 people were killed in a missile attack on a nine-story apartment building in the city of Dnipro as Russia launched a new wave of significant attacks on Ukraine by hitting targets all over the nation.
The president of Ukraine, Volodymyr Zelenskyy, declared on Sunday that 'we are battling for every person' as rescue workers struggled through the night to save lives. As long as there is even the slightest opportunity to preserve lives, the rescue effort will continue.
Zelenskyy stated that the war for the beleaguered eastern town of Soledar was still going on despite Russia's claims that its forces had captured it after weeks of tough fighting.