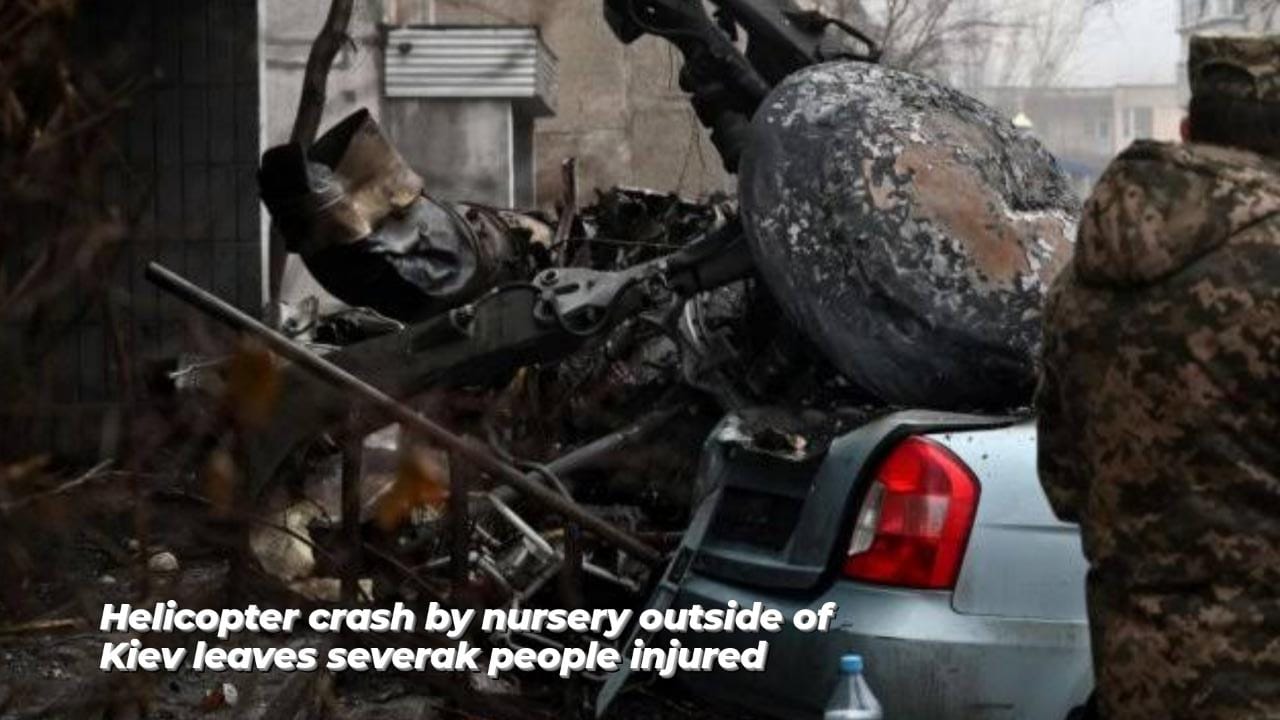 In the Ukrainian town of Brovary, close to Kiev, a helicopter crashed on Wednesday morning, and there were confirmed casualties, according to the regional governor.
At least five people were hurt, and several people died, a police spokesperson told the Suspilne public broadcaster. She was not immediately available by phone for comment to Reuters.
'In the nursery at the time of the tragedy were kids and employees. Now that everyone has been rescued. Casualties are reported,' Oleksiy Kuleba, the governor of the Kyiv region, posted a message on Telegram.
Social media users posted videos of a burning structure with screaming people. The video could not immediately be verified by Reuters.
What caused the helicopter to crash was not immediately clear. Russia, whose forces invaded Ukraine in February of last year, made no immediate comments, and local Ukrainian officials made no mention of any Russian attacks at the time.
On the messaging app Telegram, Kyrylo Tymoshenko, the deputy head of the Ukrainian presidential office, wrote, 'We are learning information about casualties and the circumstances.