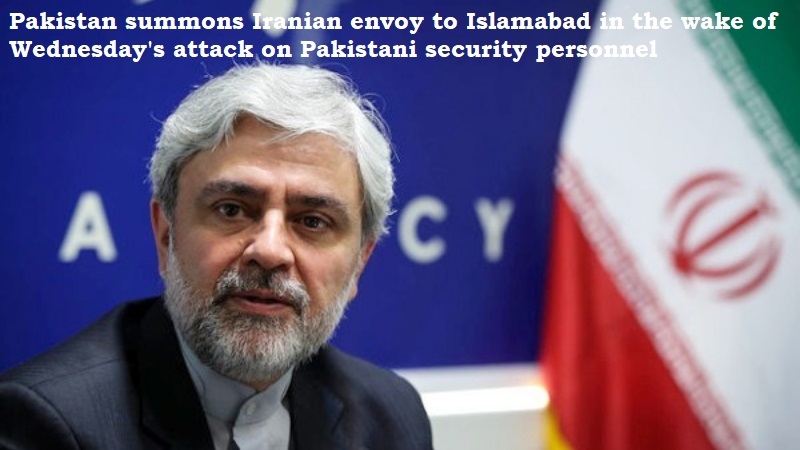 In response to Wednesday's attack on Pakistani security forces from across the Iranian border in Balochistan, Pakistan's foreign office on Thursday summoned Mohammad Ali Hosseini, the Iranian ambassador to Islamabad.
The development was confirmed by sources at Pakistan's foreign office, who also said that the ambassador of Iran was summoned to the office on Thursday to express Pakistan's grave concern over the terrorist attack from inside Iranian territory, which claimed the lives of four Pakistani security personnel.
According to further sources, Pakistan told the ambassador that it expected the Iranian government to expeditiously prosecute the terrorist attack's perpetrators and take steps to stop similar instances from happening again.
Extending hand of cooperation, the Iranian ambassador was also told that Pakistan remains committed to work with Iran in combatting the common threat posed by the menace of terrorism, sources added.
During a weekly press briefing today, Foreign Office spokesperson Mumtaz Zahra Baloch said, 'Pakistan strongly condemns the terrorist attack from across the Iran border.'