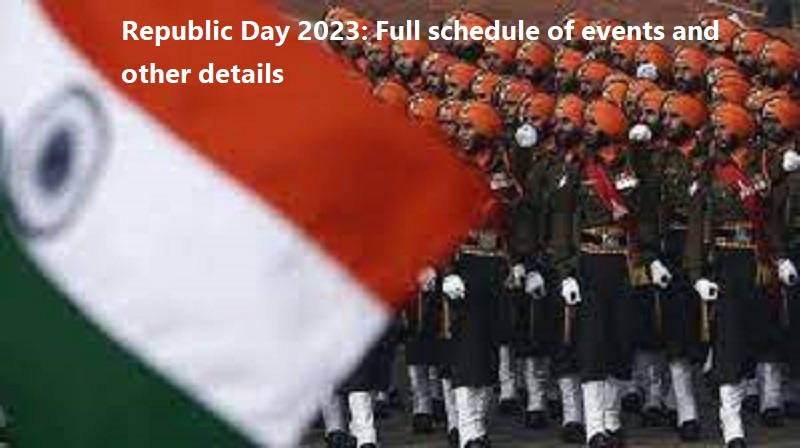 New Delhi: Indian will observe the 74th Republic Day in India on January 26 this year. The Constituent Assembly accepted the Indian Constitution on January 26, 1949, and it went into effect on January 26, 1950.  Country celebrates Republic Day to mark this.
This year's Republic Day celebrations will start on January 23 and end on January 30. The theme of this year's Republic Day celebrations is  the Prime Minister's vision of 'Jan Bhagidari'.
Republic Day 2023 events :
Festival of tribal dance and military tattoos:
To commemorate Netaji Subhas Chandra Bose's 126th birthday, a military tattoo and tribal dance festival called 'Aadi-Shaurya – Parv Parakram ka' will be held on January 23 and 24 at Jawahar Lal Nehru Stadium in New Delhi.
Also Read: Tecno launches Phantom X2 Pro 5G in India: Price and specifications 
Vande Bharatam 2.0:
503 dancers selected  through the Vande Bharatam dance competition will present a cultural performance with the theme of 'Nari Shakti.'
Tableaux: A total of 23 tableaux will be presented at the Republic Day parade. Of these, 17 are from States and Union Territories and 6 are from numerous Ministries and Departments. The Ministry of Tourism will hold 'Bharat Parv' in Delhi's Gyan Path from January 26–31.
School Band Concert at National War Memorial: The National War Memorial (NVM) will host performances by 8 school bands from January 15 through January 22.