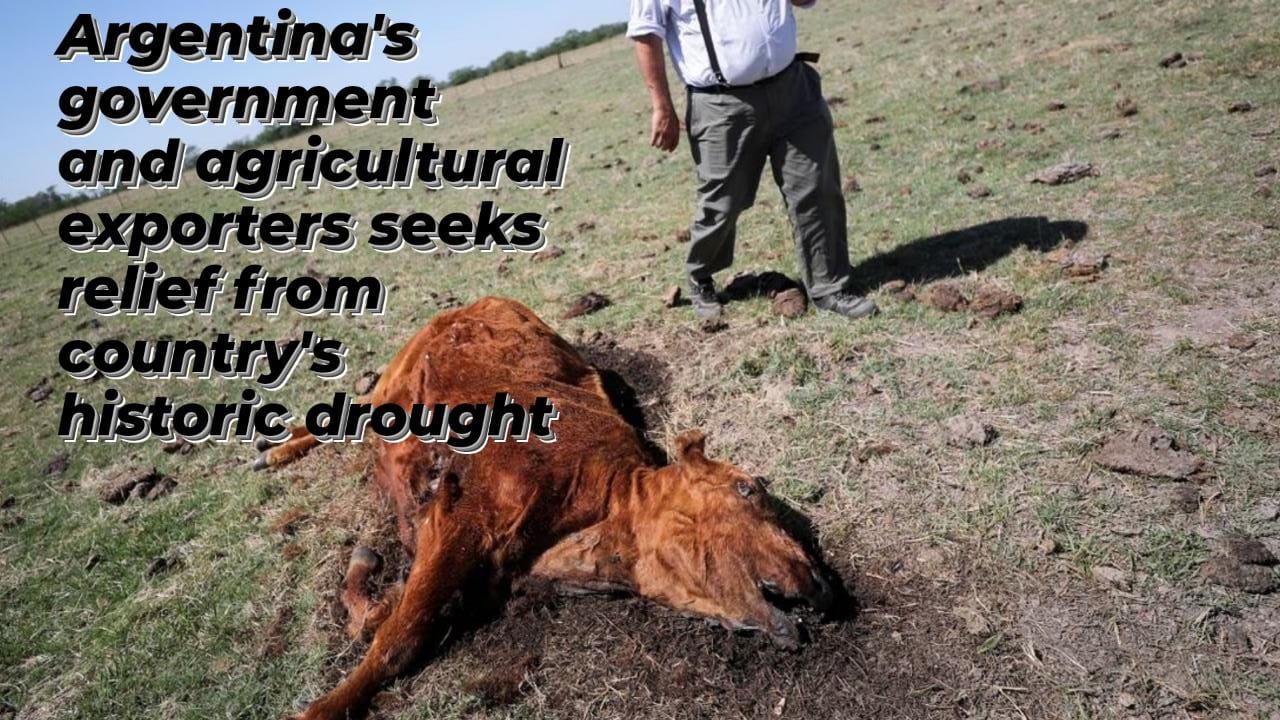 Argentina's Economy Minister, Sergio Massa, met with agricultural exporters on Friday to analyse and 'seek solutions' to assist the country's key grain industry, which has been devastated by the worst drought in at least 60 years.
The dry spell is contributing to the South American country's broader economic slump, which is characterised by sky-high inflation and a weakening local currency.
Massa stated that he would meet with farmers over the next week and that he expected to have some answers for farmers struggling with dry soil as a result of a drought that began in May by the beginning of February.
Rainfall has nearly halved wheat output this cycle and has hampered production of the current soybean and corn crops, though local grain exchanges predict that fresh rains will bring some relief in the coming days.
Argentina is the world's leading exporter of soybean oil and meal, as well as the third largest corn exporter and a major wheat supplier. Its output is being closely monitored after Russia's invasion of Ukraine caused major disruptions and spikes in grain prices.