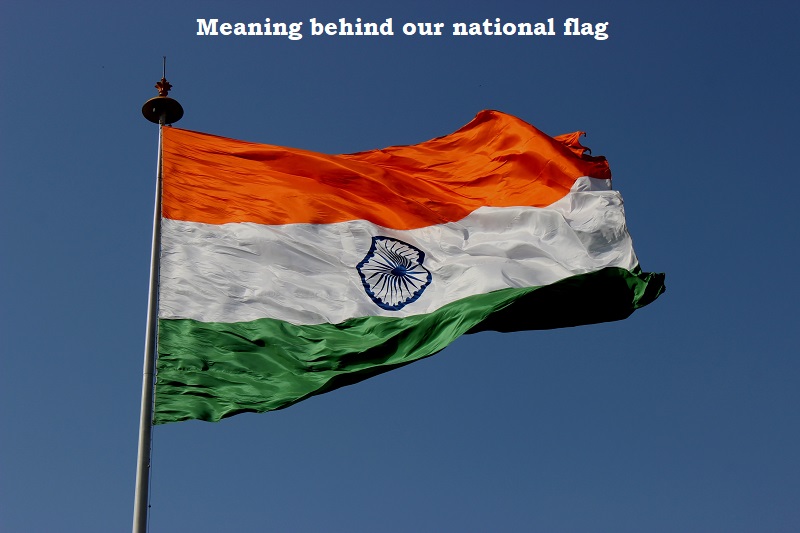 The National Flag is a horizontal tricolour of India saffron (kesaria) at the top, white in the middle and India green at the bottom in equal proportion. The ratio of width of the flag to its length is two to three. In the centre of the white band is a navy-blue wheel which represents the chakra.
The dominant colour, saffron, represents the nation's fortitude and strength. The white centre band on the Dharma Chakra denotes harmony and truth. The colour green represents the land's fertility, growth, and good fortune.
The central navy-blue wheel has its shape similar to the wheel that can be seen on the abacus of the Sarnath Lion Capital of Ashoka. It has 24 spokes, and its diameter is approximately equal to the width of the white band.
The design of the National Flag was adopted by the Constituent Assembly of India on 22 July 1947.